Tales of antique hunting, beer drinking & life on the road.
Sooooo....
After a fruitful couple of years stock hunting, building networks and meeting contacts in West Germany and Belgium it was time to stick our necks out and try somewhere even more off the beaten path. Without much deliberation we decided on East Germany for our next hunting ground, a change of scenery, a few more miles on the clock and flies on the windscreen.....
There are three in the starting line up/dream team for this trip; myself, the early morning hater, bunk bed sleeper & chief organiser (just like Brendon from Coach Trip apparently). Then there's the twins; Dave, the second half of Otto's, chief restorer & a 3 pint wonder! And John, chief driver, life coach and lover of Leffe.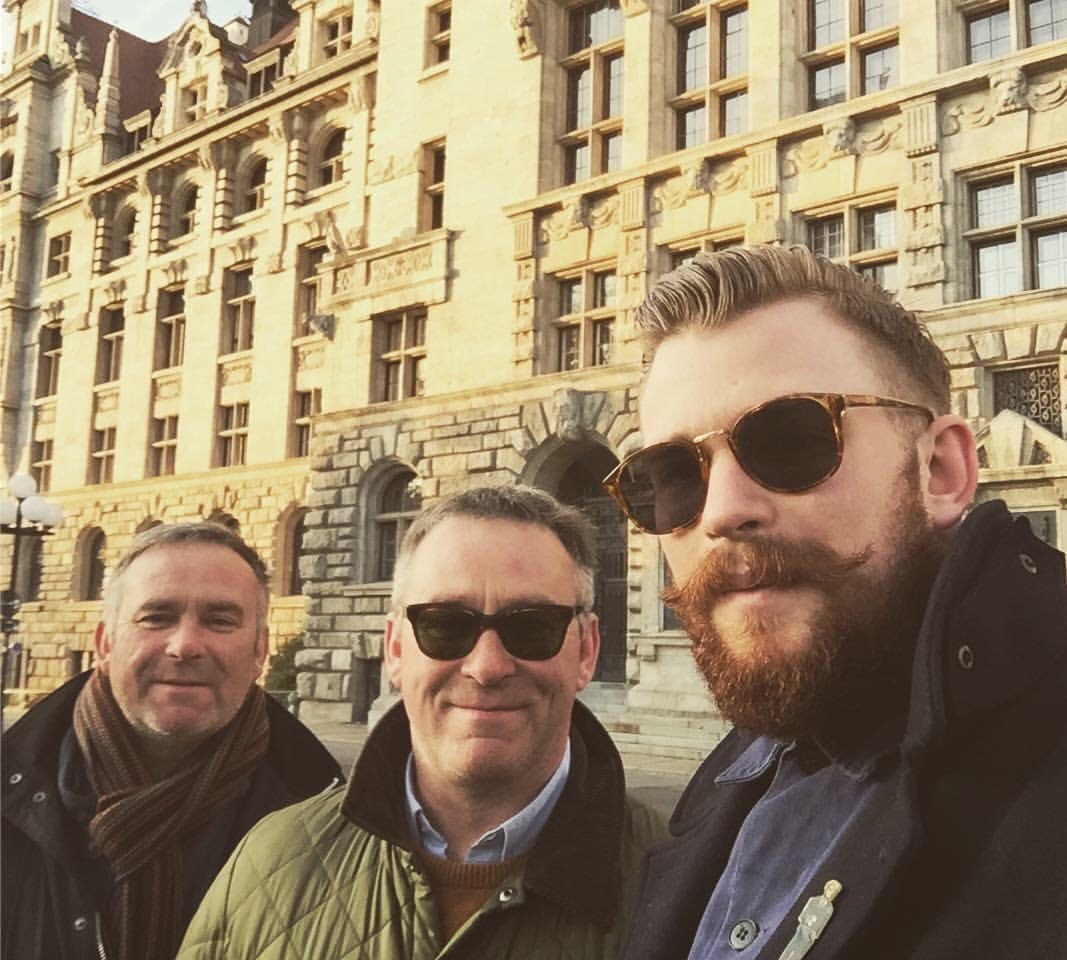 So, with necks well and truly stuck out we set off our first stop after a 9 hour drive from Devon is Düsseldorf. A great city and a regular haunt for us, no business here this time though, just a breif stopover to recharge the old batteries. Being the creatures of habit that we are, we check into the same hostel, which is noisy and you have to make up your own beds, so just like home in that respect! Its then off to eat at our favourite Italian restaurant in the old town followed by sinking a few Warsteiners whilst watching a bit of live music in our favourite little traditional German bar. An early morning & long day of travel tomorrow, so Warsteiners are seen off and it's goodnight Düsseldorf.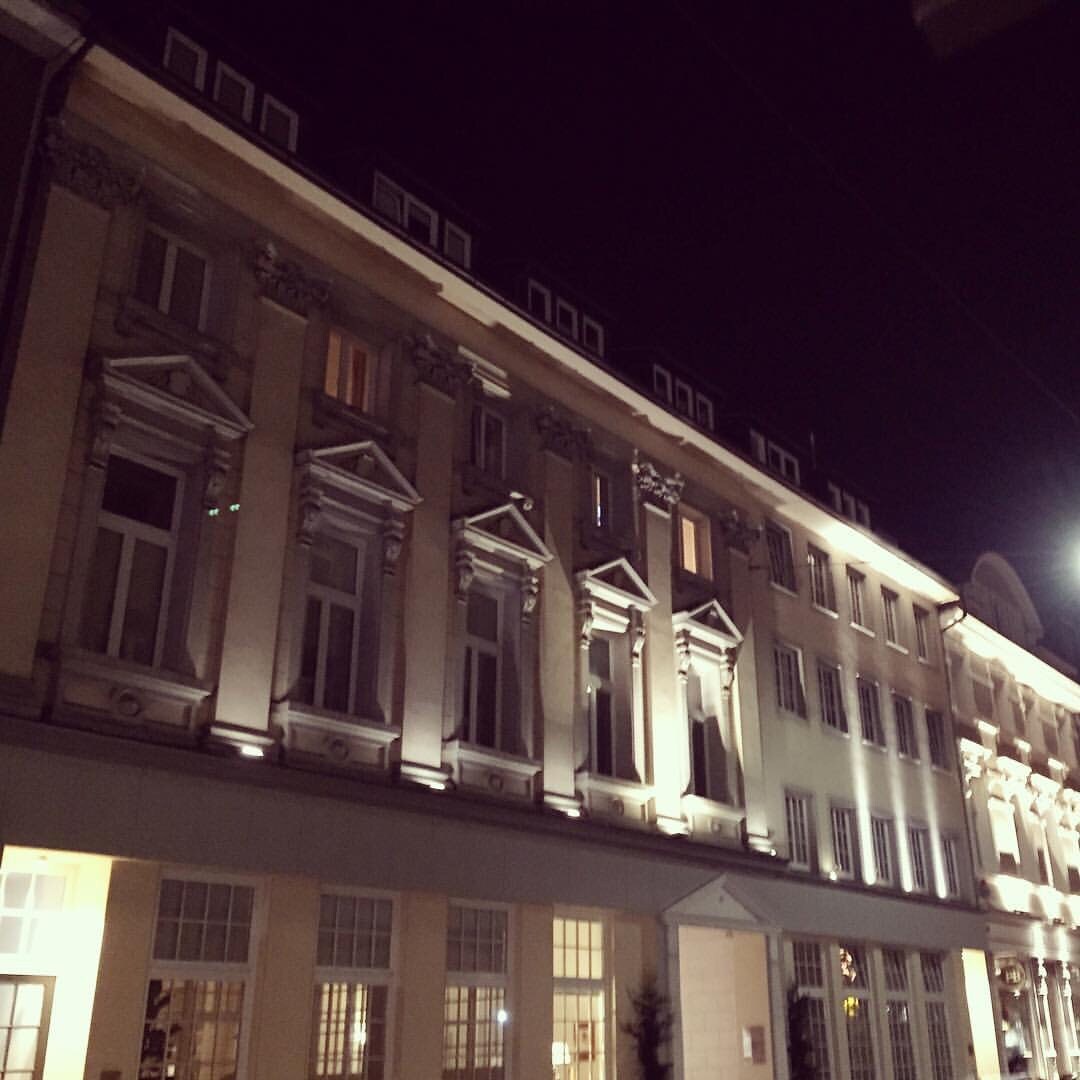 Another big day of travelling lies ahead, so it's up and out of the poorly made bunk bed and on the road to Leipzig. There's a halfway stop at the motor services at Kassel which involved a self cleaning toilet seat, which compared to most British services you'd be lucky to get a toilet seat, let alone a self cleaning one! We deal in the past, but that most definitely is the future! And with self cleaning toilets being the subject of conversation in the van we get back on the road....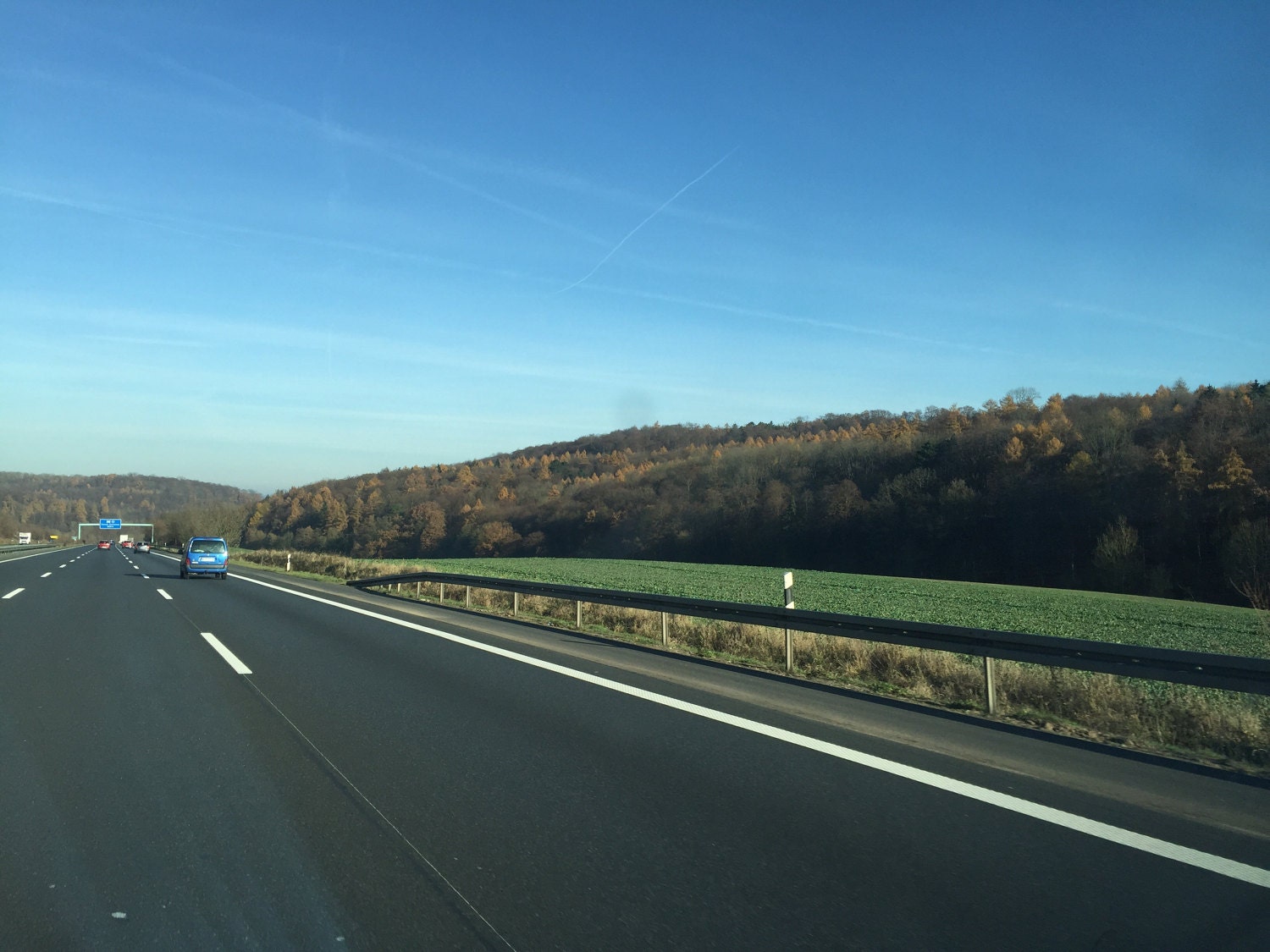 After 4 hours, 300 miles and lots of German radio we arrive in the beautiful city of Leipzig. Home to Johan Sebastian Bach, the top football team in the Bundesliga and our home for the next couple of days, wunderbar!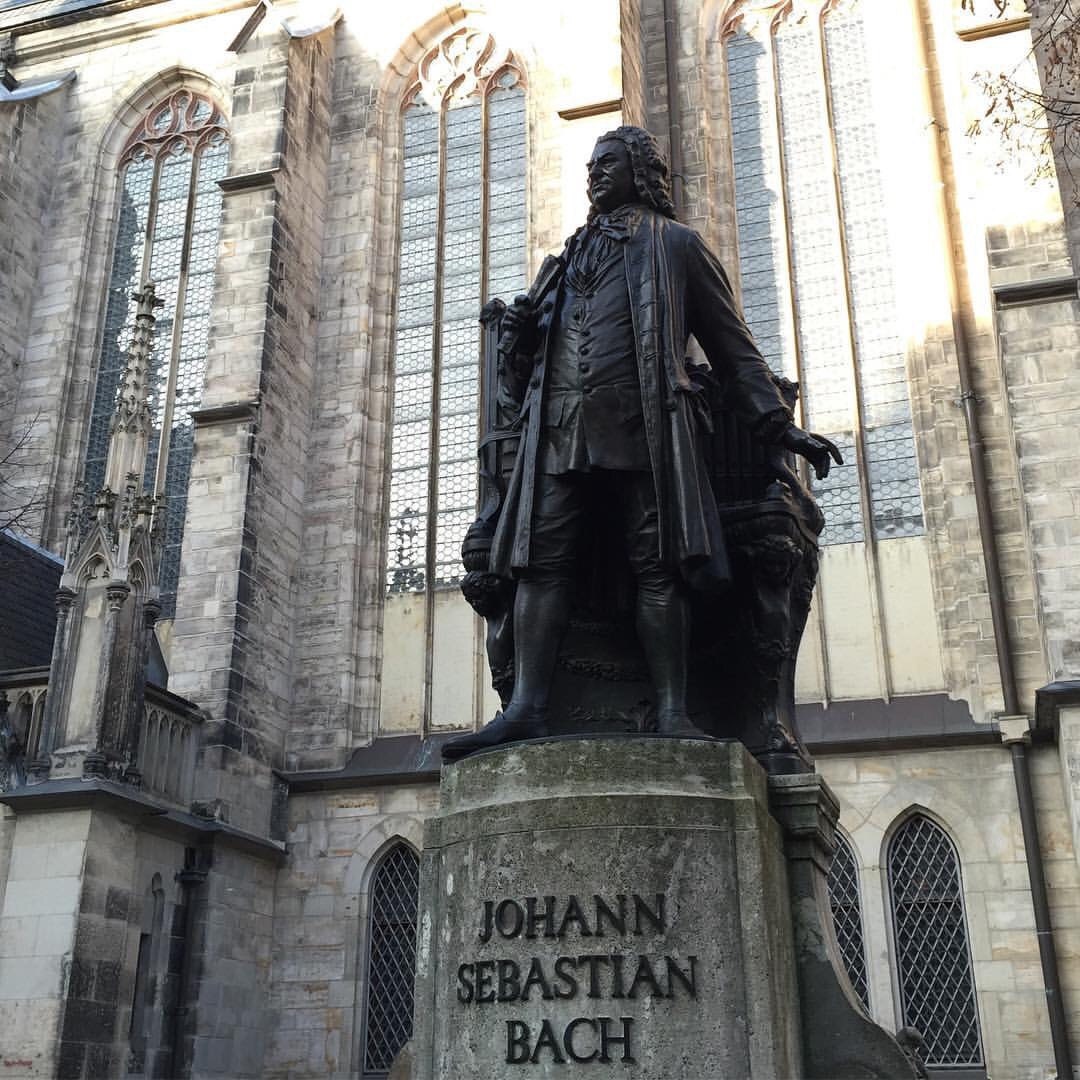 Bach in black.....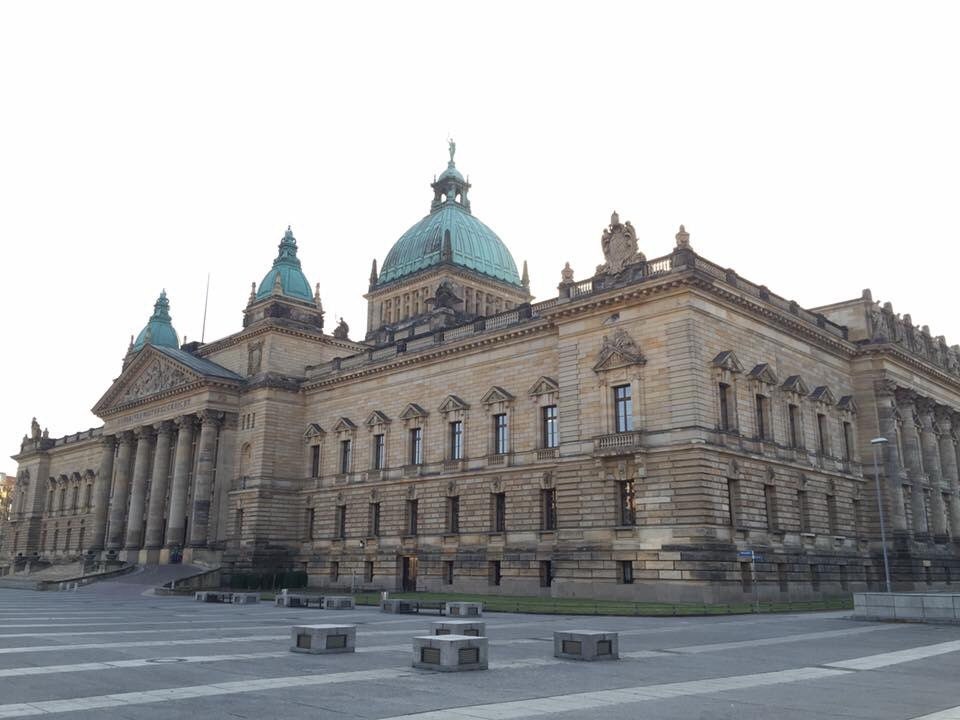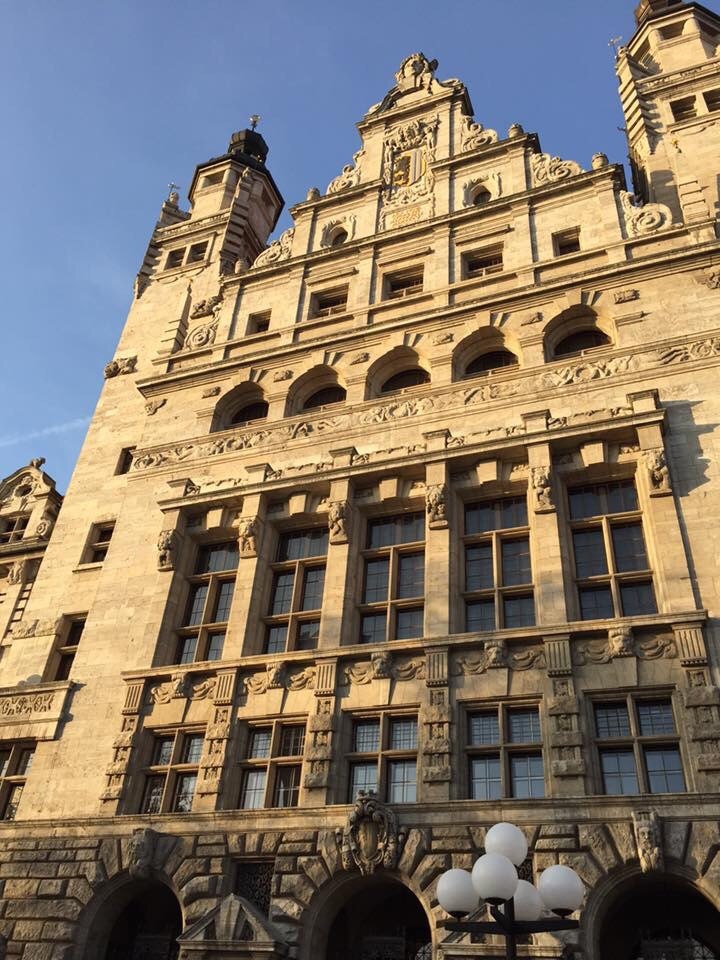 Some great architecture!
Our hostel in Leipzig is in a wonderful early 20th century building just off the main square with beautiful original glazed tiles and vaulted ceilings at the entrance, a really cool place for the money. It's yet another bunk bed and making my own bed up again for me, but the mood cannot be dampened as we finally get down to some serious business here in Leipzig!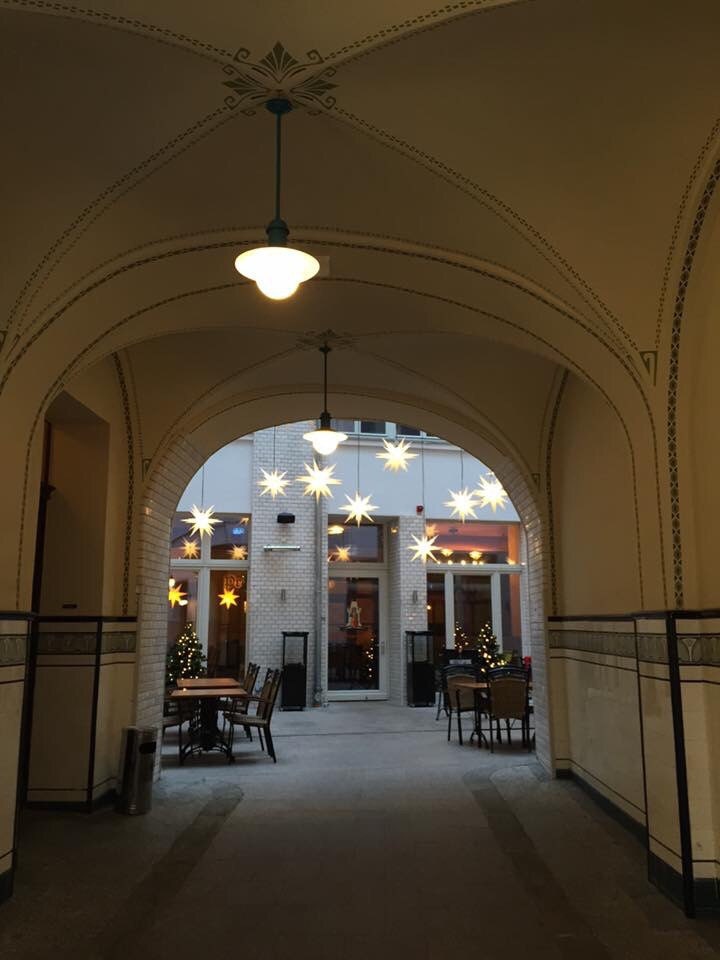 Hostel entrance, smart eh?!
After checking in and admiring our immediate surroundings it's off to explore Leipzig further. Almost immediately we stumble upon an antique shop, rude not to have a look, right? The shop is a tad traditional in its style and the owner makes us feel about as welcome as a fart in a space suit, but we spot a couple of bits that are right up our street and the first purchases of the trip are made. We come away with a great early 20th century canvas milliners head and a cool East German industrial scissor lamp, not bad....
After some more aimless wandering in the cold we stumble upon Hinrich Sinn Dreibig, a fantastic shop, amazingly put together with some off the scale cool pieces! Run by a lovely couple who have an amazing eye and really know their stuff, we'd definitely put the shop in our top 5! No purchases this time, but with lots learned, business cards exchanged and a good local bar recommendation it was definitely worth stumbling across.
Now to that bar.....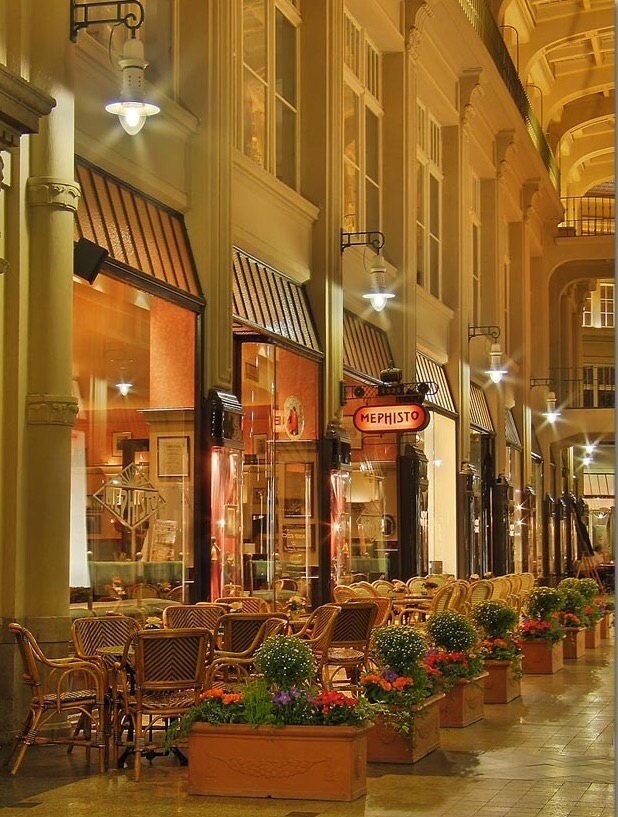 That good recommendation brings us to Mephisto, a traditional Art Deco style bar situated in a beautiful arcade, you can smoke inside too, very retro....
The bar brews it's own beer, so it'd be rude to have anything else really! After a few beers are seen off the bunk beds are calling....
Its a 5am and -5 degree start, but it's what we've come all this way for, the monstrous Leipzig Antique Market! Held in the grounds of the former Agricultural Exhibition Centre of The German Democratic Republic, the biggest in Europe we hear? Certainly looks it! 
The quality and quantity on offer is mind blowing and there are things you just don't see elsewhere, especially in the tiresome, predictable and expensive markets in England. There's stuff from both the old East and West Germany, Czech Republic, Hungary, Poland, in fact most of Europe is represented here.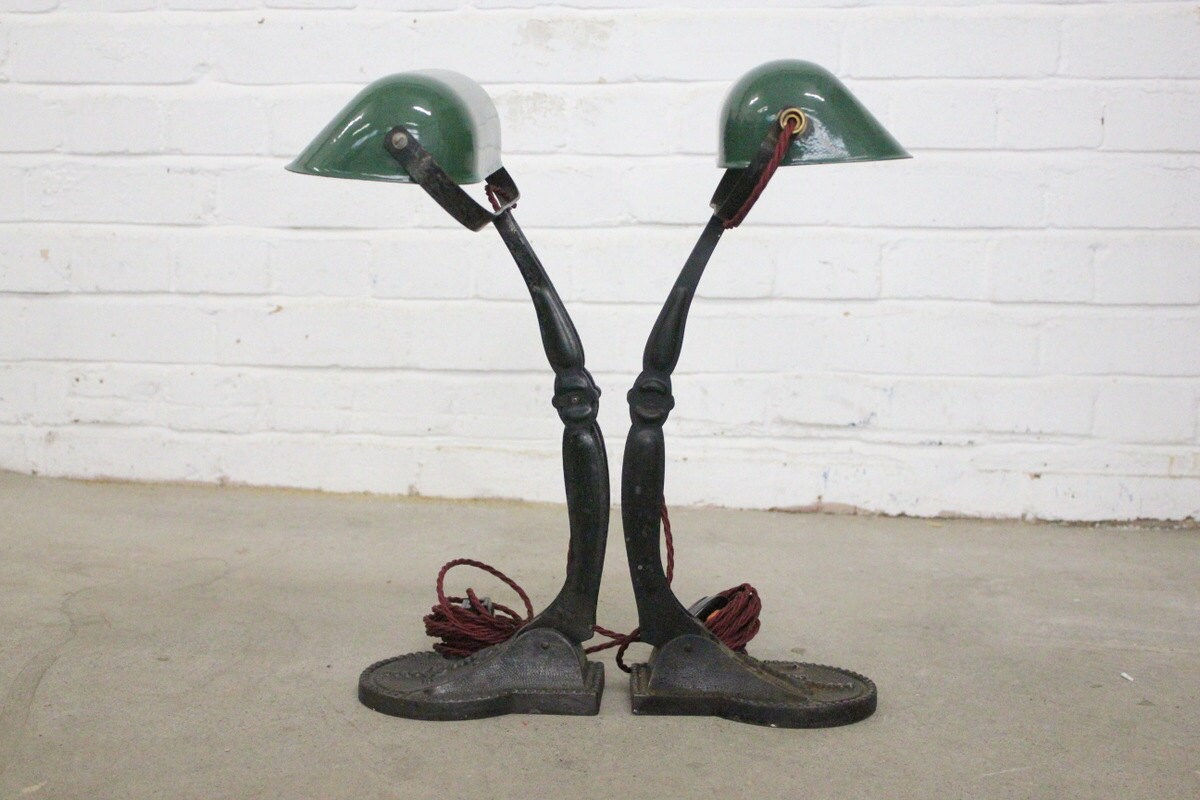 Early 20th century Hungarian bankers lamps, a good mix of stock from all over Europe.
It doesn't take long for us to get started and a bunch of educational charts, machinists chairs, scissor lamps are purchased and put on the list.  The next few hours is more of the same, good stuff, good prices and more -5 degree fog!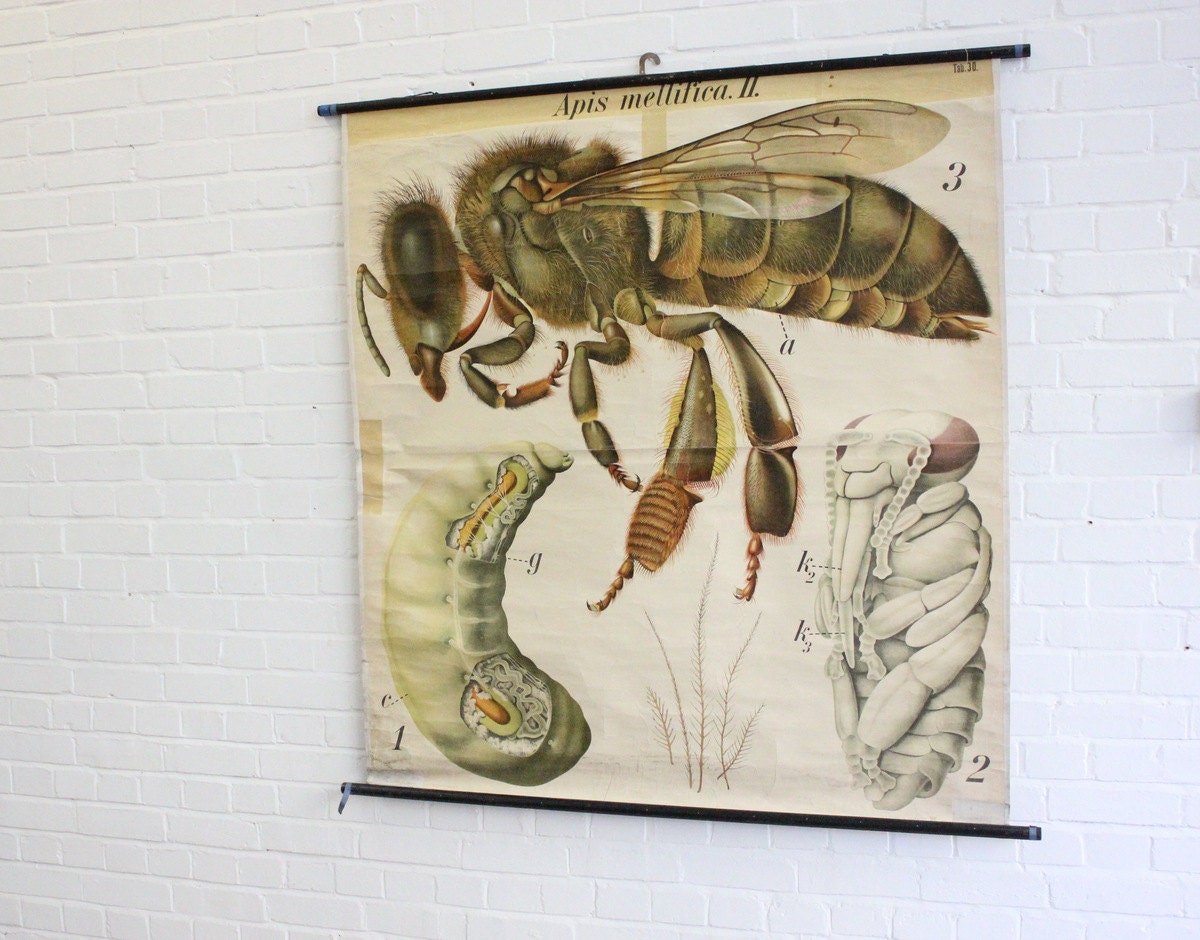 Early 20th century German Honeybee chart
Three and a half hours later we are done, or so we think....
We decide to throw in the towel, collect everything we've bought and try and thaw our bones! So, the van's almost full and there's just the one item left to locate and collect, now where was it?....
After trying to retrace our steps we wander into yet another field of sellers, however the stock doesn't look familiar? No, we definitely haven't seen this, or this, or this! The penny drops and it turns out we've only done two thirds of it! School boy error, but it's cold and the van's got some great gear on it, so hey ho, we'll just have to come back again I guess!
Well, that's a wrap! 
Next stop The Czech Republic......