Well, sorry for the radio silence on the blog front, it's been a rather insane few months! 
With the constant revolving door of stock we head out on what will be by far our largest, most expensive and logistically challenging trip to date. What could possible go right....
Our first stop is in the beautiful Dutch city of Amsterdam so we set off from sleepy Devon and hit the road. We've got our good friend and one of our favourite Mancunians along for the ride, Rick from Bumbles Antiques, loveleh....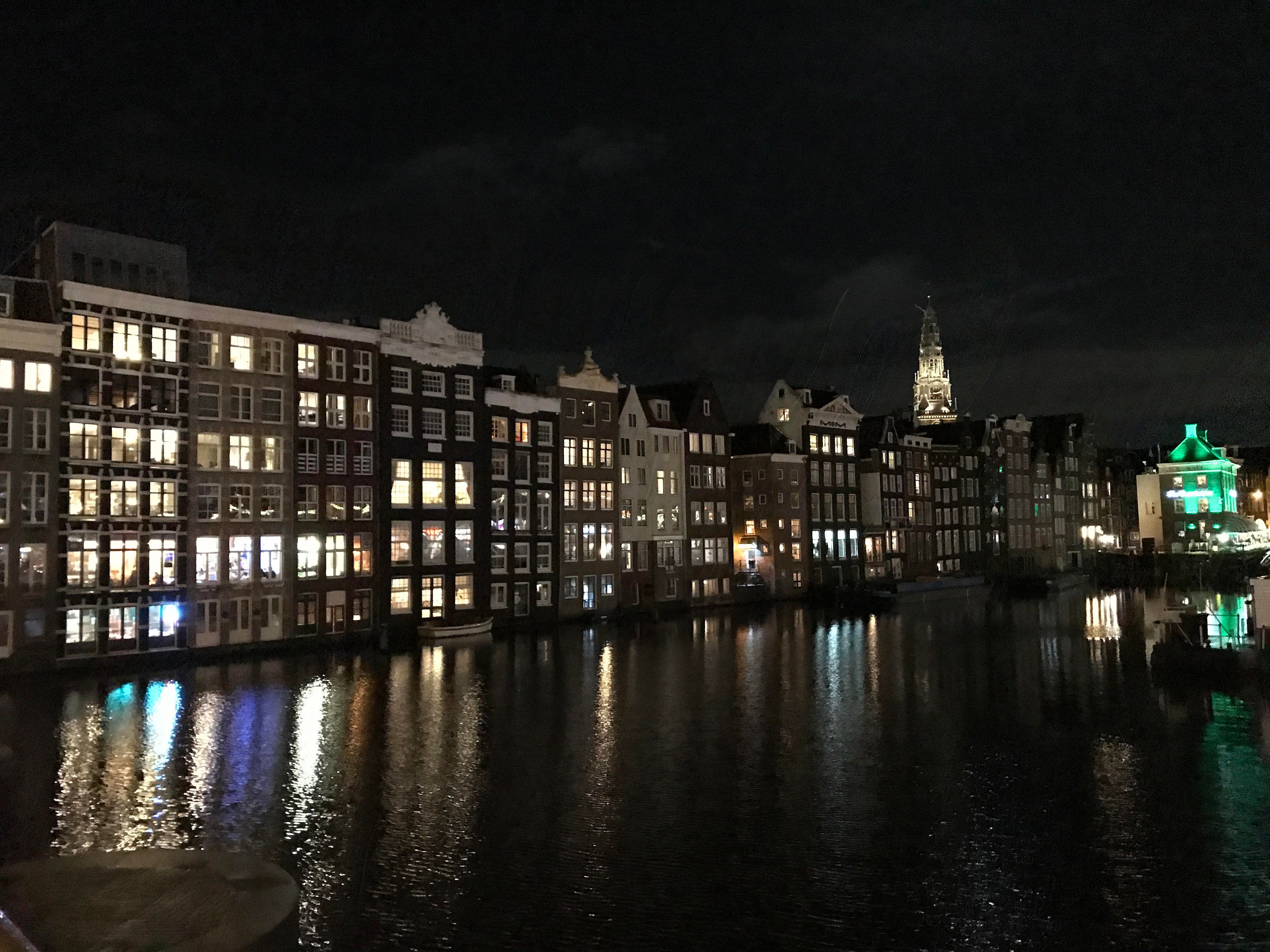 Amsterdam by night
First night in Amsterdam we head out into the wilderness, dinner is skipped and we find our favourite little bar and the Amstels are flowing! After 5 or 6 rounds of Amstels and well and truly setting the world to rights we stumble out into the sharp cold air in search for pizza and our hotel....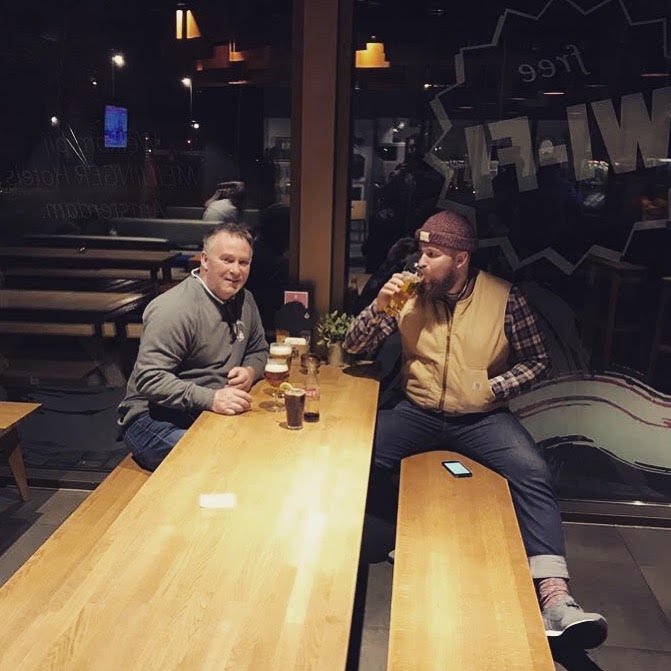 Amsterdam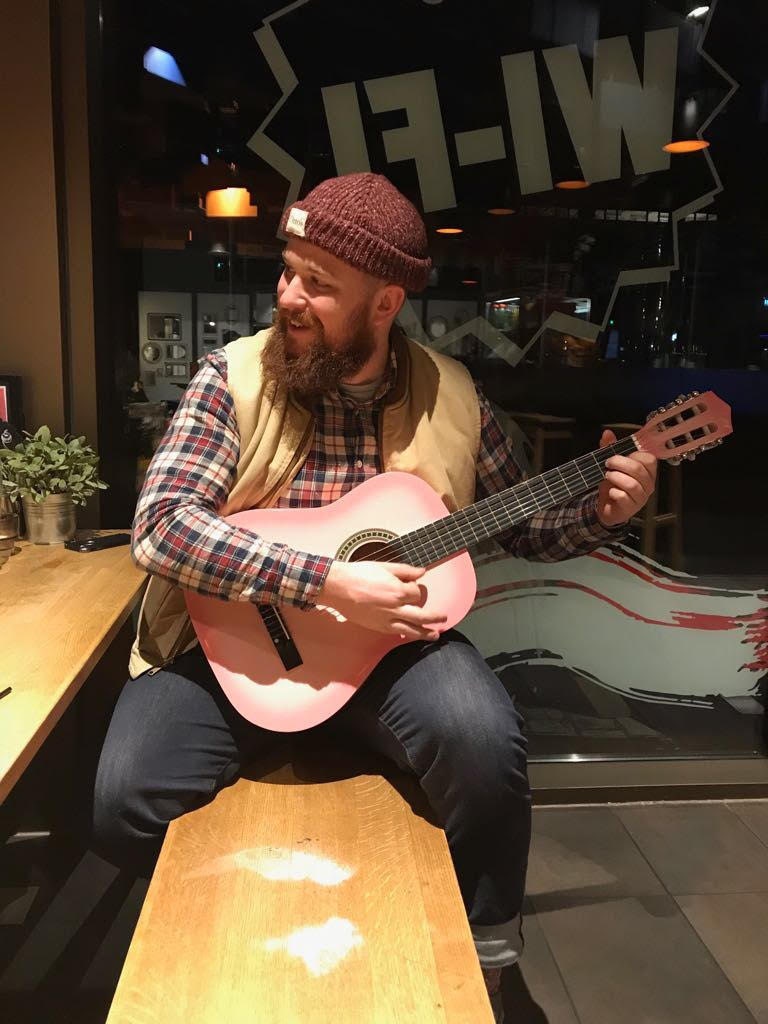 Anyway here's wonderwall...
Our first full day in Amsterdam and we all head out in the morning surprising fresh, must have been last nights pizza!
A day of sightseeing, architecture appreciation and plenty of laughs make up for yesterday's long journey, but as evening rolls around it's time to our first bit of business on the trip.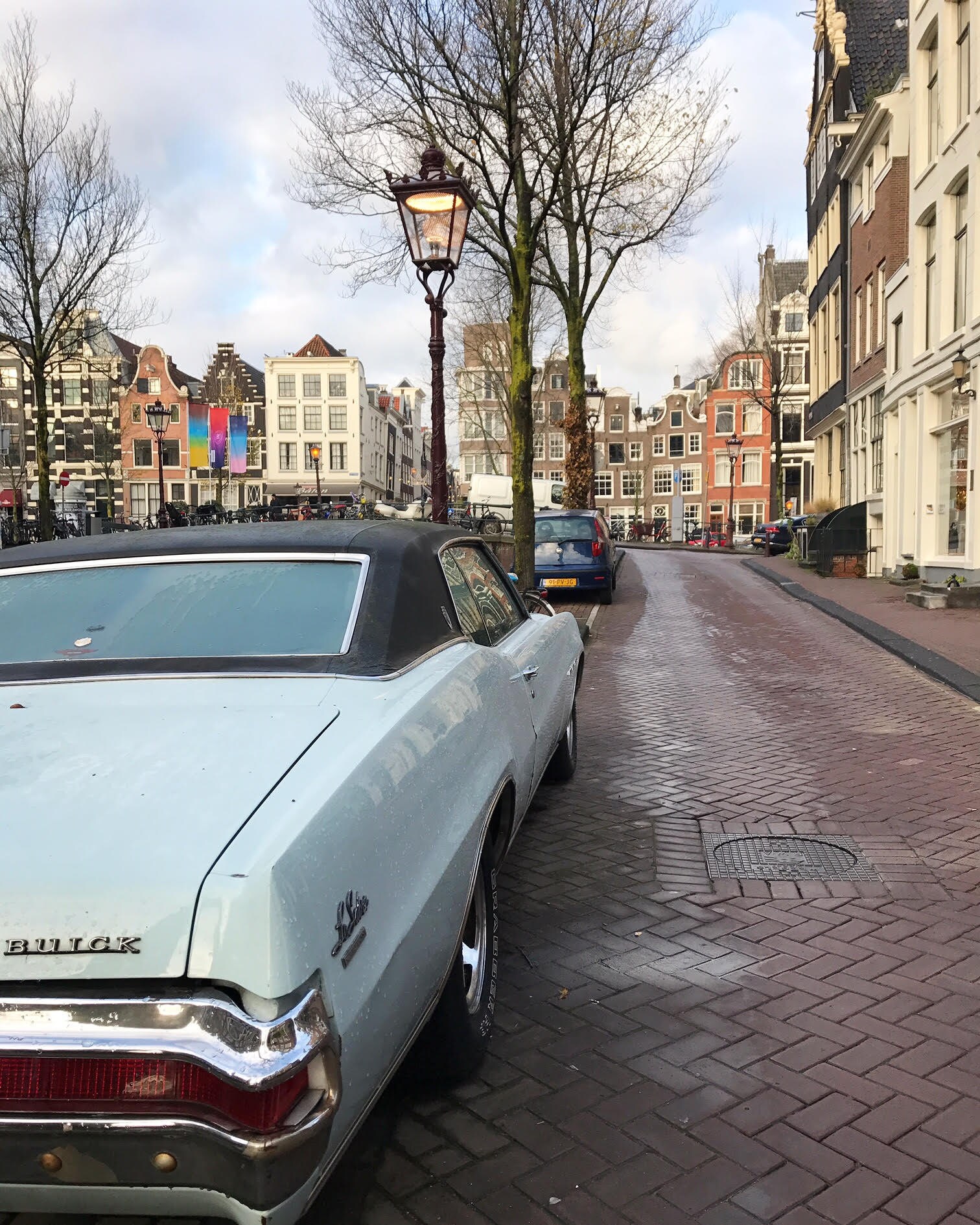 Amsterdam
We pay a visit to our good friend and someone we've admired for many years, Rick Ruijter who runs Brut. Brut is an amazing vintage industrial shop in Amsterdam and is definitely worth checking out!
We pick up a run of Soviet factory pendant lights, a load of industrial hooks and some Czech clocks to kick the trip off. With business done and dusted we head over to our favourite micro brewery Troost. Set In Amsterdams Westergasfabriek which is an amazing early 20th century gas works, again well worth checking out!
Next morning we are back on the road again, saying goodbye to Amsterdam we head east across Holland to the city of Almelo. Our one and only stop here is the mega trade warehouse Davidowki.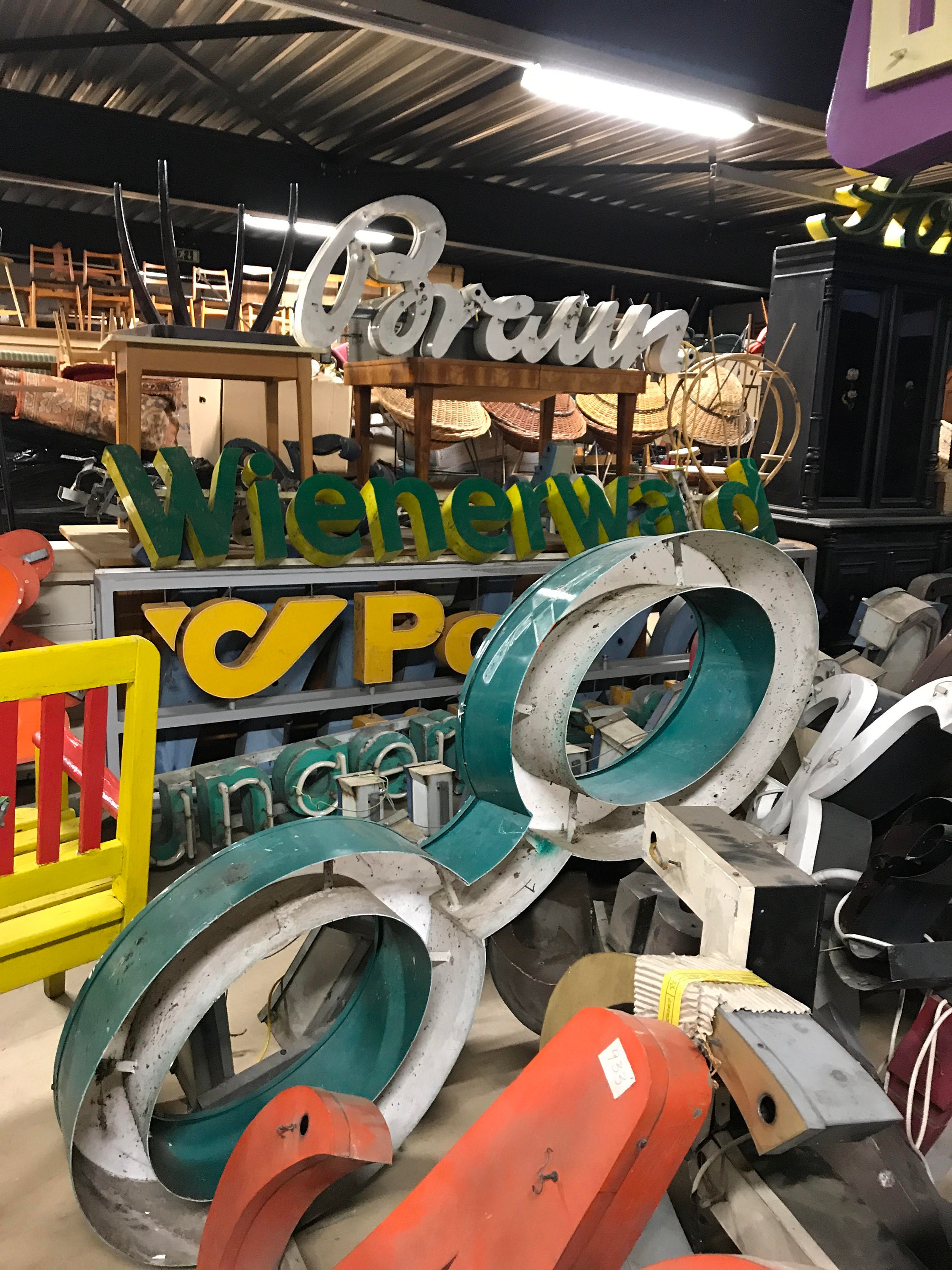 Davidowski
It's our first visit here and the scale, volume and quantity is quite simply mind blowing! 
We buy well and we buy wisely, leather medicine balls, wooden stocking stretchers, opalines and clocks go on the van and the good start continues....
Ah Nijmegen, always as pleasure never a chore....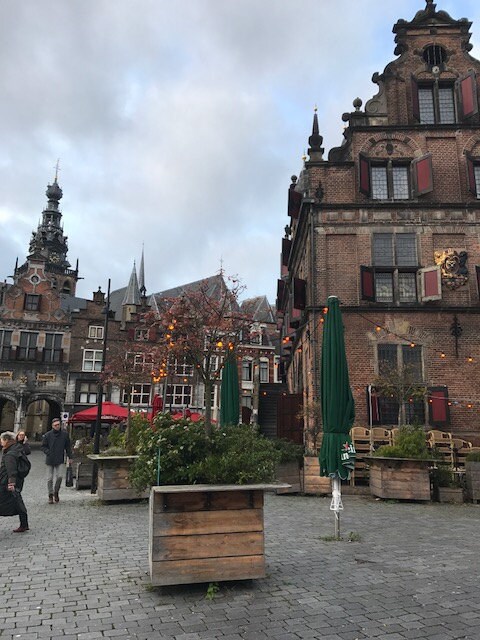 Nijmegen
After a short drive of little over an hour we arrive in the beautiful city of Nijmegen, after a brief lunch stop we head on over to our next stop, Vivre!
Vivre is definitely up there when it comes to our favourite Antique shops in the world! Set in an amazing building jammed packed with amazing stock and most of all lovely people, it's always good to pop in and catch up.
As well as our catch up we manage to do a fair bit of business! We picked up a huge bank of drawers, bayonet training dummies, a collection of Jung Koch Quentell charts and the most amazing Art Deco football table, we are on a roll.....
We spend the evening catching up with our good friend Lars from Atelierindus3 at yet another brewery!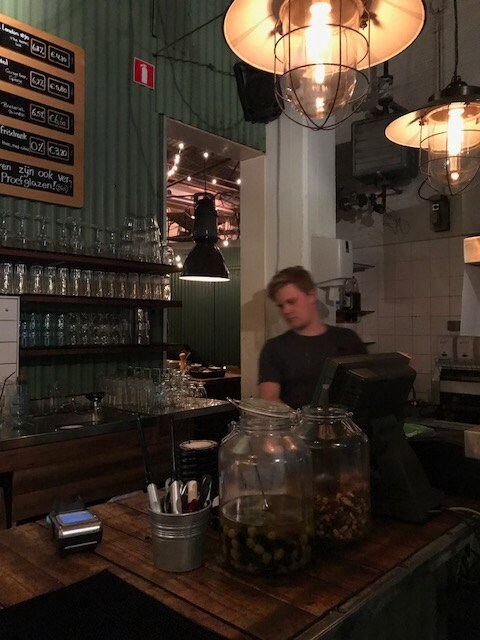 Stoom, Nijmegen
Leipzig 
Ah Leipzig!....
Well Leipzig is just very much up our street , not so much geographically but metaphorically of course, it's very much the Otto's brand of stock that we so longingly look for!
An extremely cold and productive morning sees the the rest of the van fill up in no time....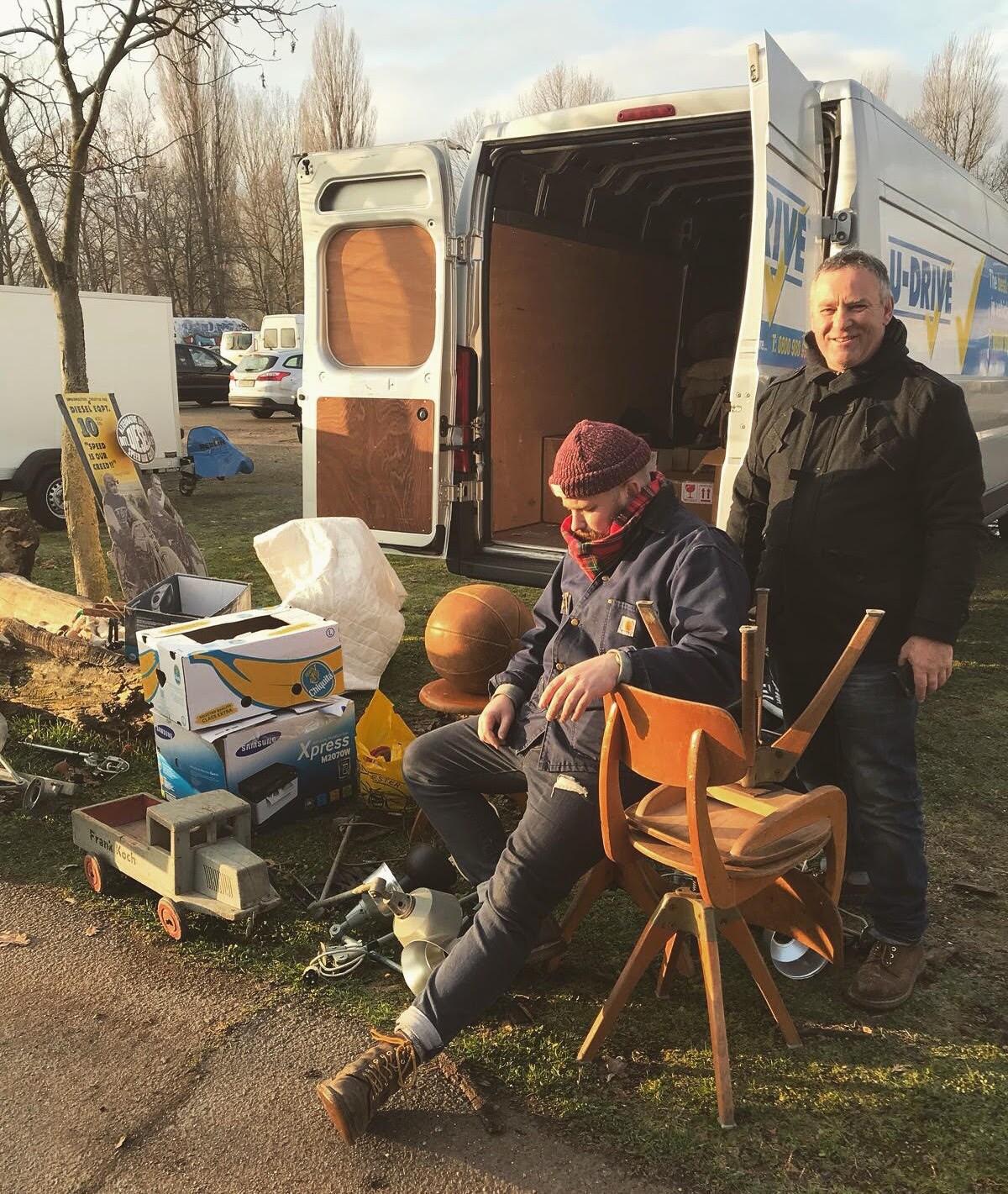 Resting my eyes...
No rest for the wickedest ones though, it's onto the Czech Republic in the afternoon!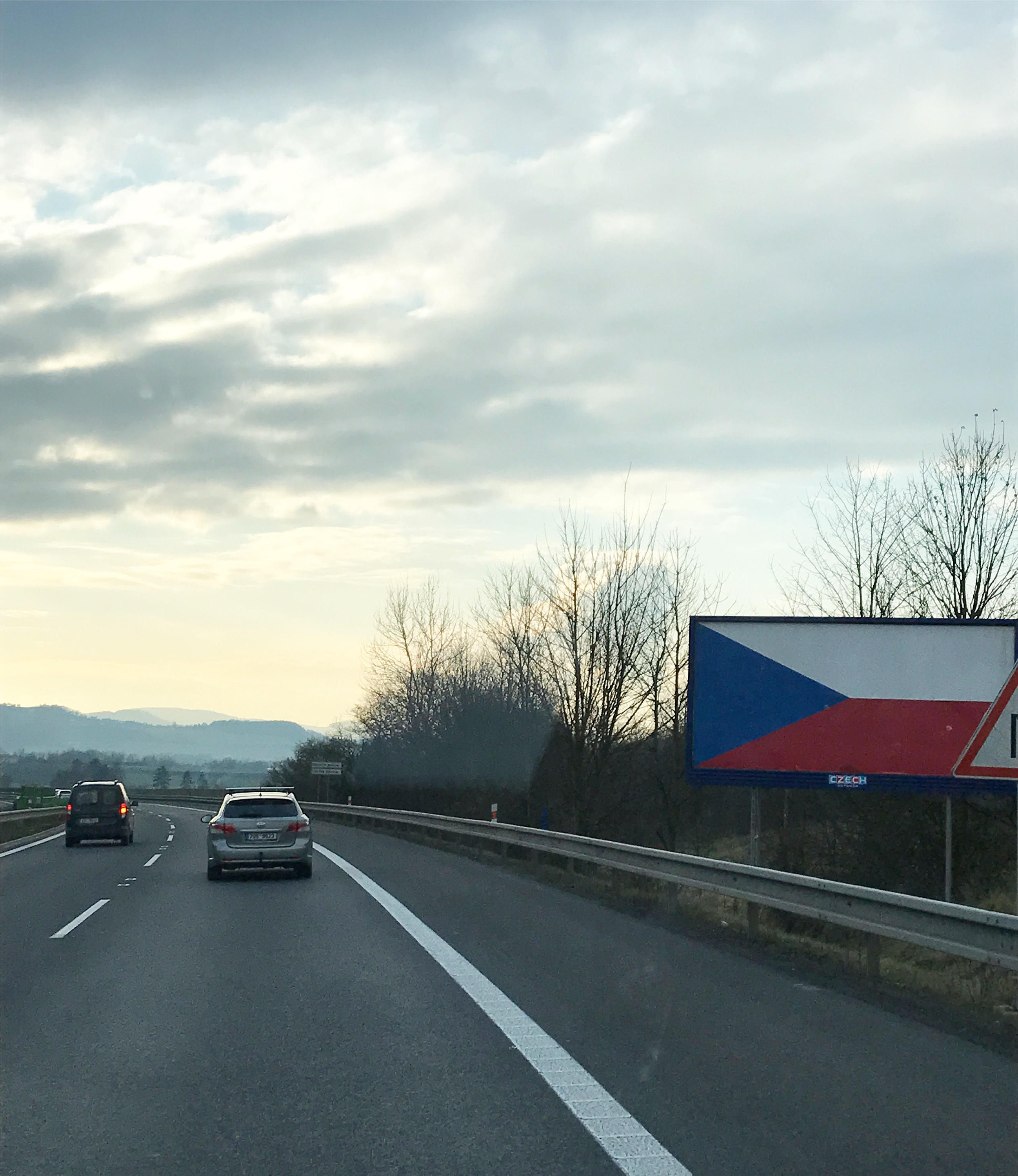 Czech border
After a brief lunch stop we cross over the Czech border with the mornings finds the choice of conversation in van.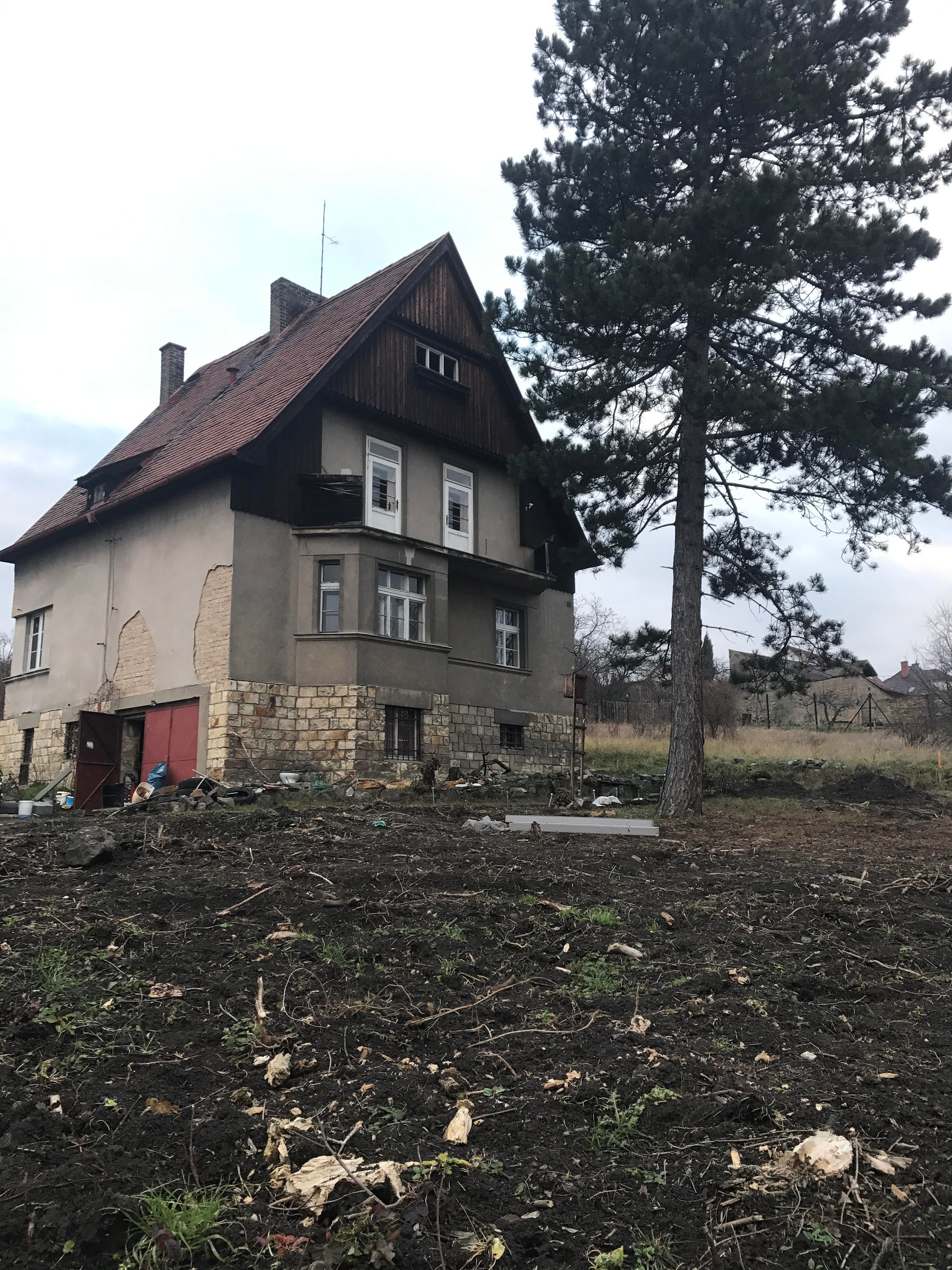 Somewhere in the Czech country side
We arrive at our Czech contacts house in the countryside just outside Usti Nab Laben in the old German part of the Czech Republic. We try and navigate a steep and muddy drive and decide to leave it half way up to avoid getting stuck in the mud!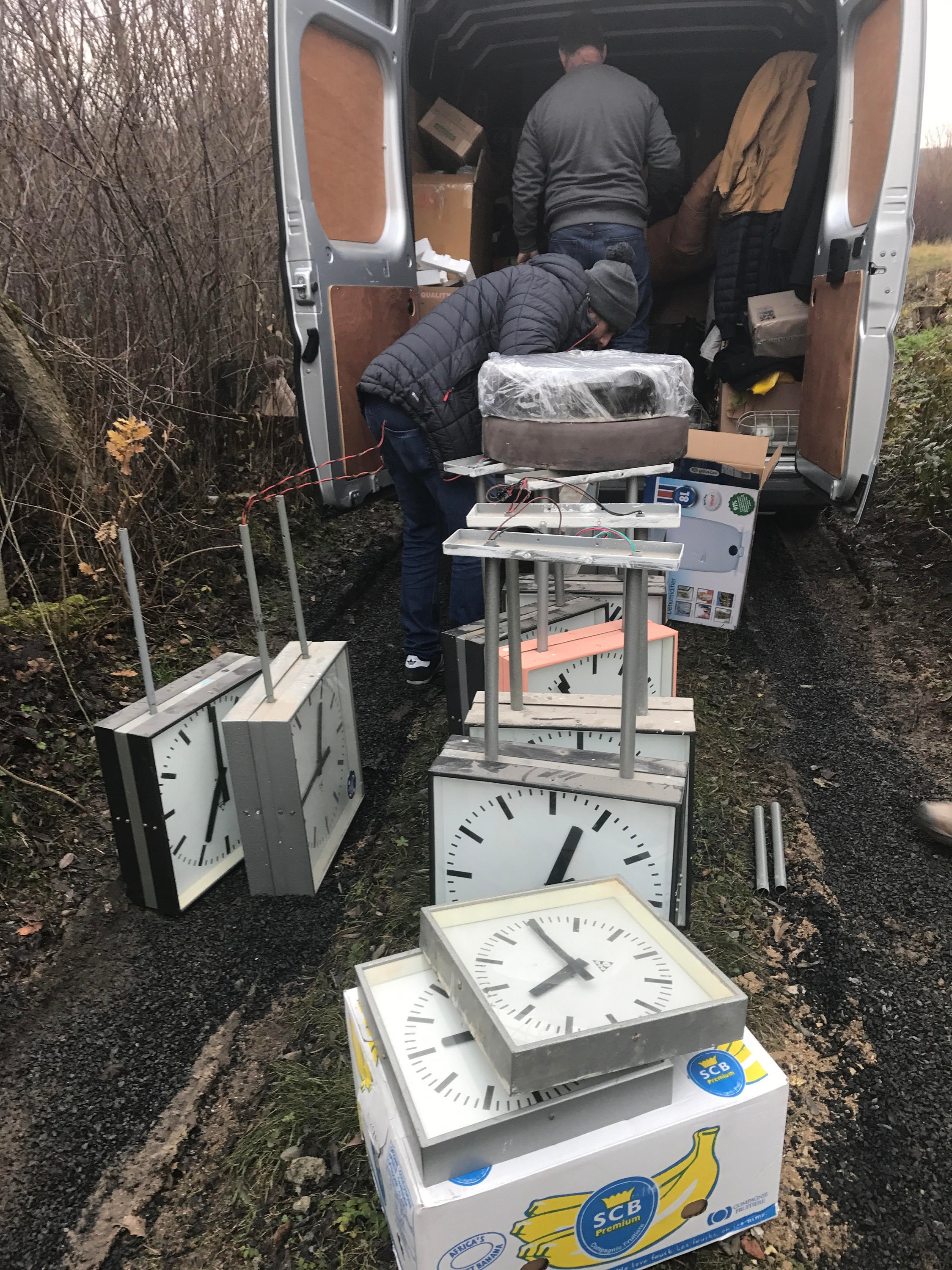 Loading up
We load the van with our haul of 40+ Pragotron clocks and it's back on the road again. We've got another 2 hour journey to tonight's stop off back in Germany so we waste no time....
Well, what a day! We are all justifiably absolutely shattered, so it's dinner and the bed for the night...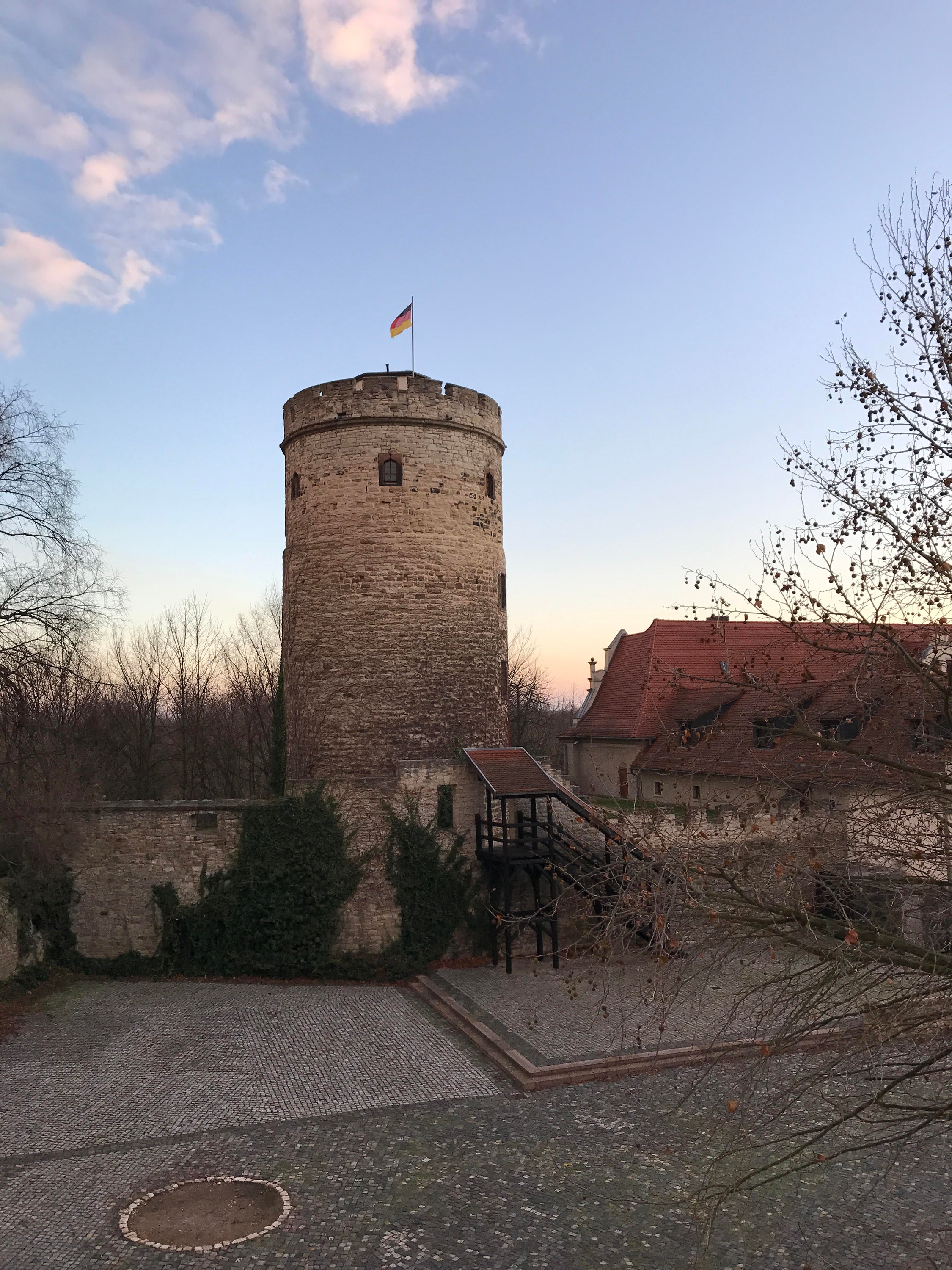 Schkopau
After a good recharge of the batteries we wake up bright and fresh the next morning and start our 800 mile journey back In the snow, madness!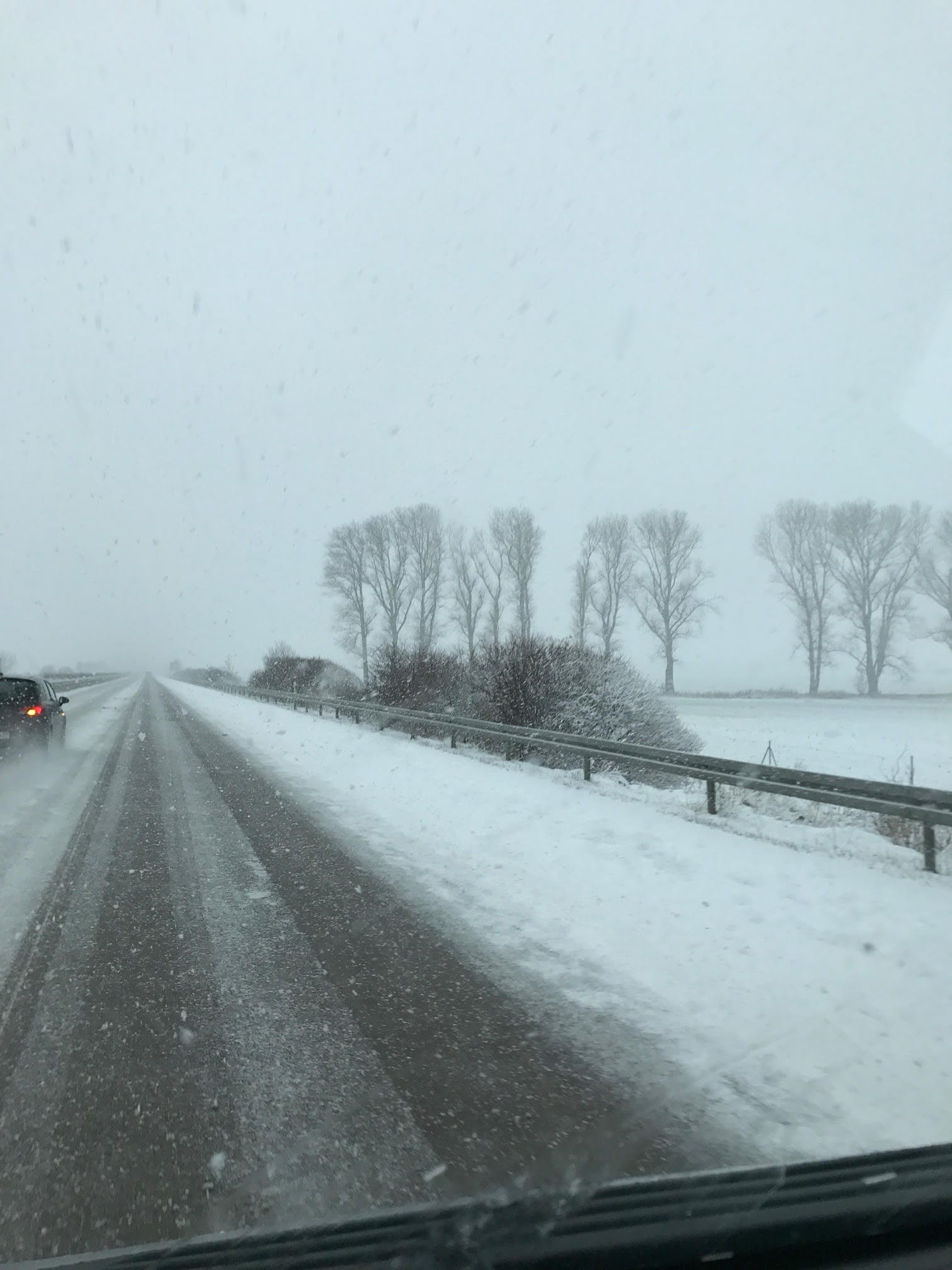 Only 750 miles to go...
Until next time....
Otto's x