So, here we go again!
We are headed into our busiest period of the year on the run up to Christmas, so it's a short trip to Belgium & West Germany in the small van to stock up on smaller items!
Just a two man/woman team on this one, myself and the girlfriend who is along to meet some of her suppliers in Belgium and do some stock buying of her own for her vintage & antique textiles business.
Brussels
Our first stop is in Belgiums beautiful capital city Brussels, a city we have been coming to for a few years now and it never fails to impress.
After denting the van trying to navigate into the tightest parking space in one of those cramped underground car parks we check into our hotel for the next couple of nights!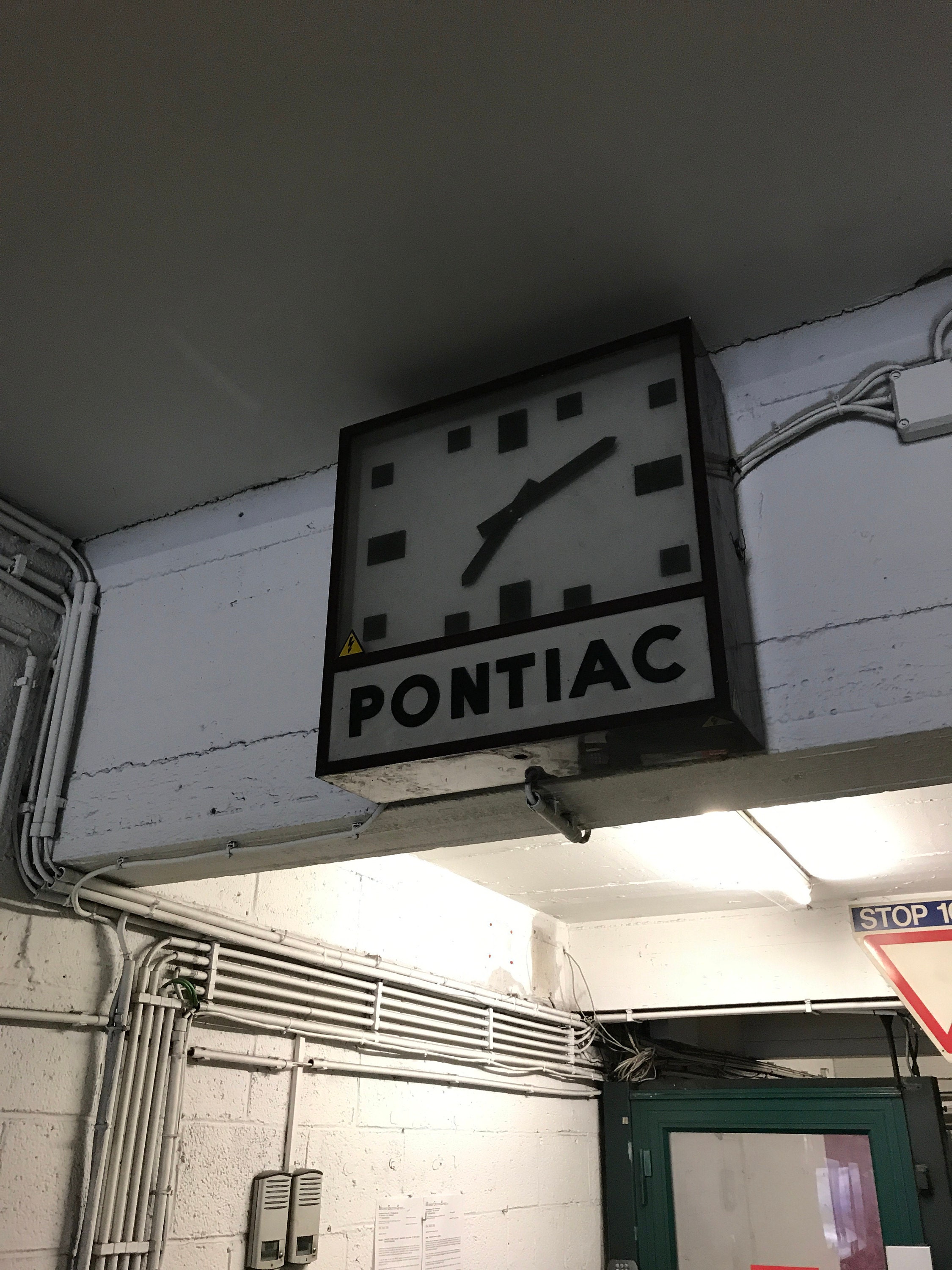 Vintage Pontiac clock in the car park
We are both shattered after the journey so it's an early retirement ahead of tomorrow's early start.
Marolles
We are up at sunrise and navigate the short journey over to the Marolles area just south of the city centre. Our first stop for the day is the little Place du jue de Balle market. Set in a cobbled square in the shadow of the Palais De Justice, 100 + traders mainly from Brussels house clearance businesses set up stall to sell their wares. It's never particularly jaw dropping but we have had some amazing pieces out of here in the past so we always "stick our head in" when we're in town!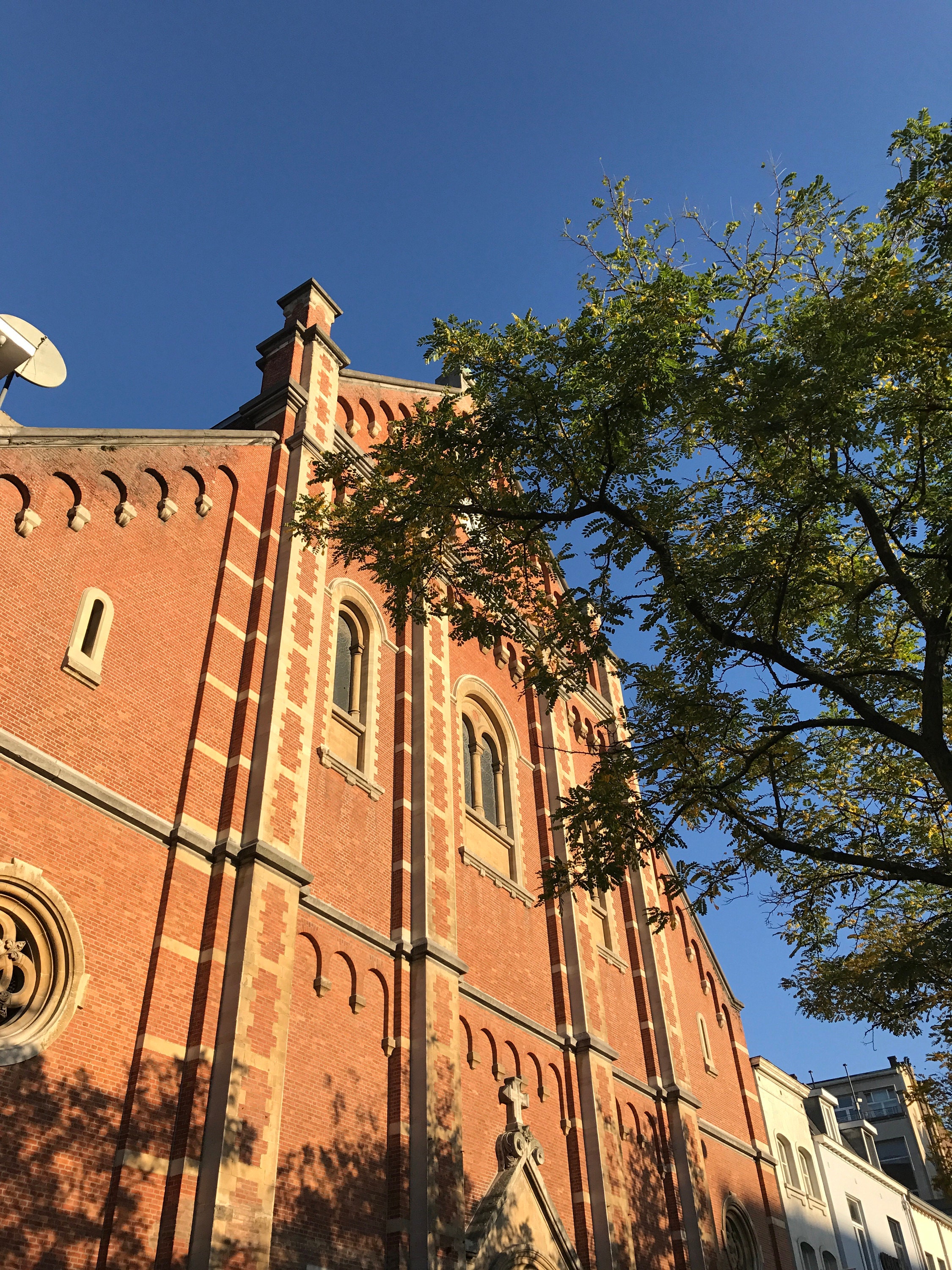 Place du jue de Balle
The girlfriend is off buying armfuls of vintage textiles, so I'm free to mooch around on my own! It ends up being a fairly successful morning and I pick a load of vintage Kilim rugs and a run of 4 grey enamel industrial lights, not a bad start in my humblest of opinions.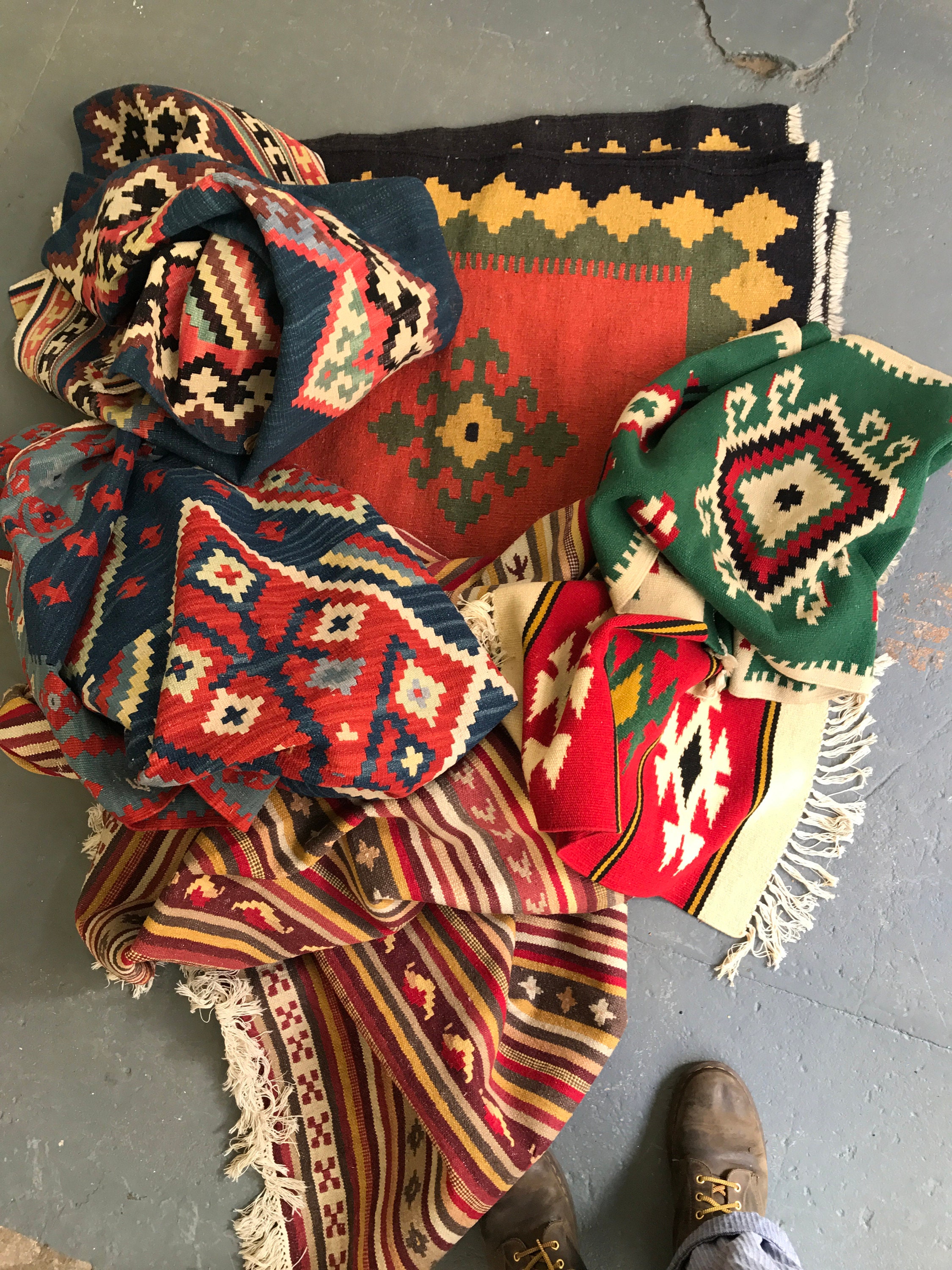 The mornings haul of Kilim rugs
After the market we head to L'aubette, our favourite little bistro in Brussels for a bit of breakfast.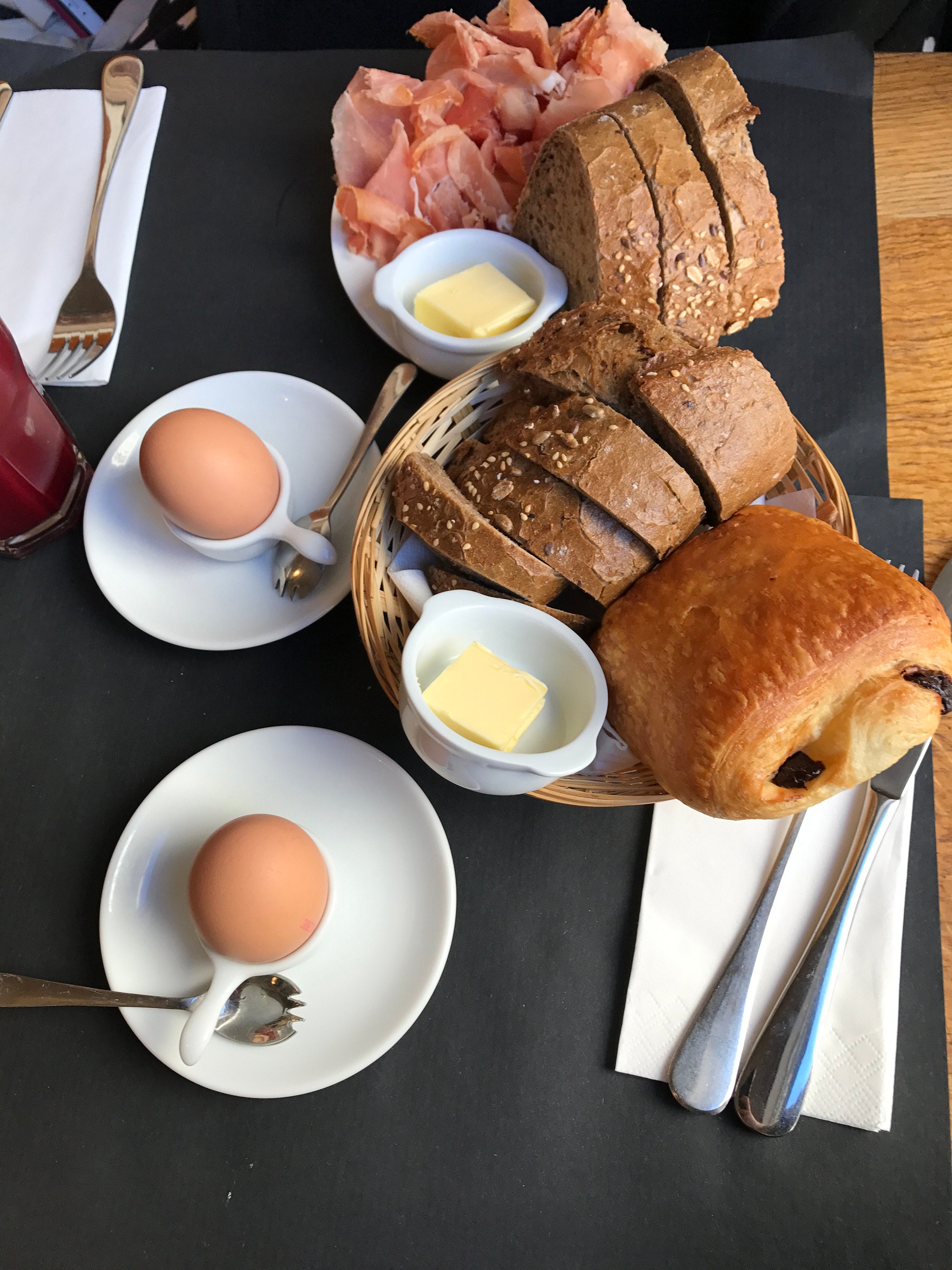 Breakfast, L'aubette
After our pit stop and re fuel it's time to hit the numerous antique shops around Rue Blaes and Rue Haute. The shops here have always been good to us down the years and we've found some real gems in them.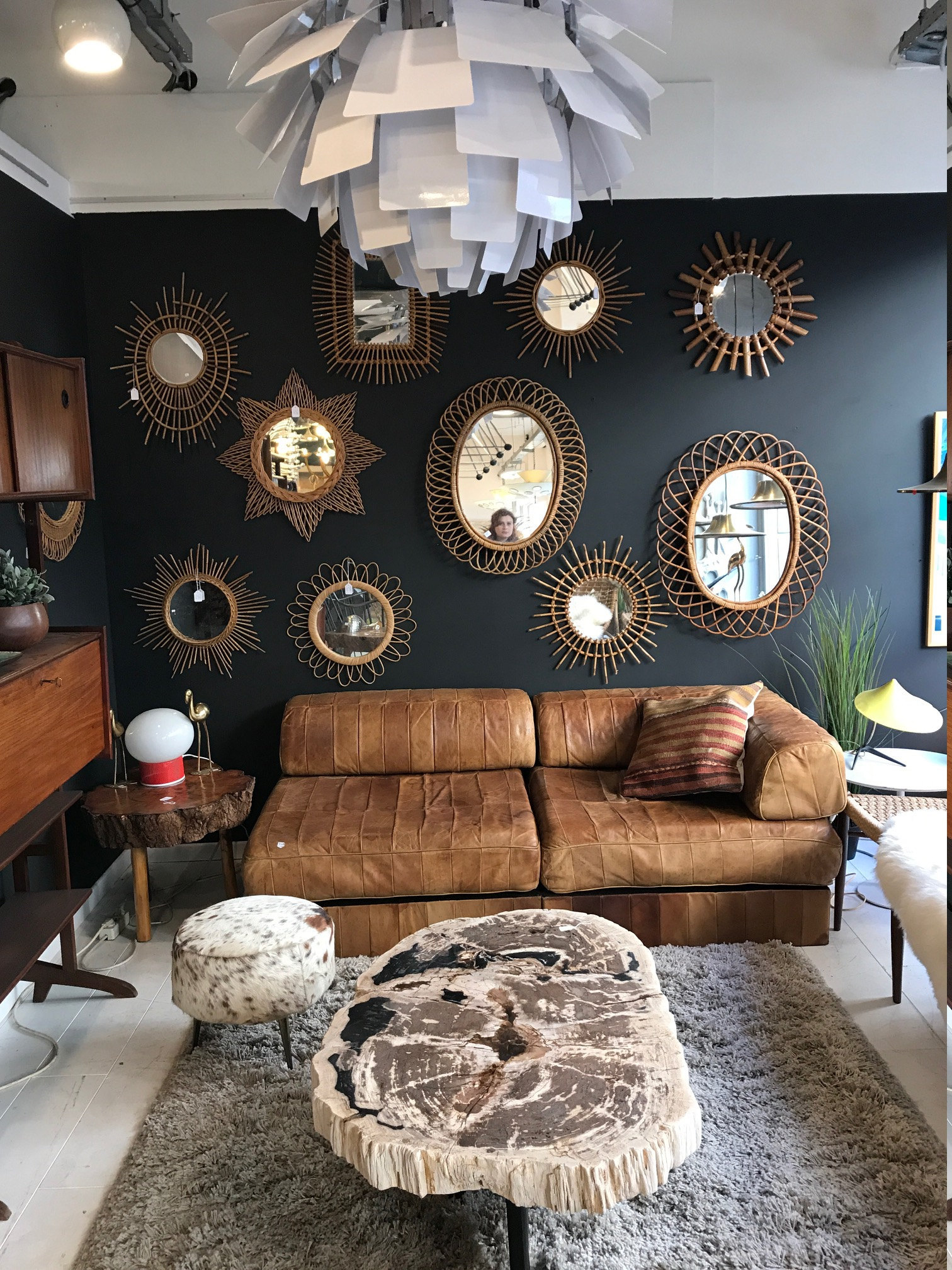 The beautiful shops of Rue Blaes
Today proves itself as no exception to that trend and I find maybe one of my personal favourite pieces of the year! A beautiful pair of Durkopp textile mill chairs circa 1910, all original and just perfect!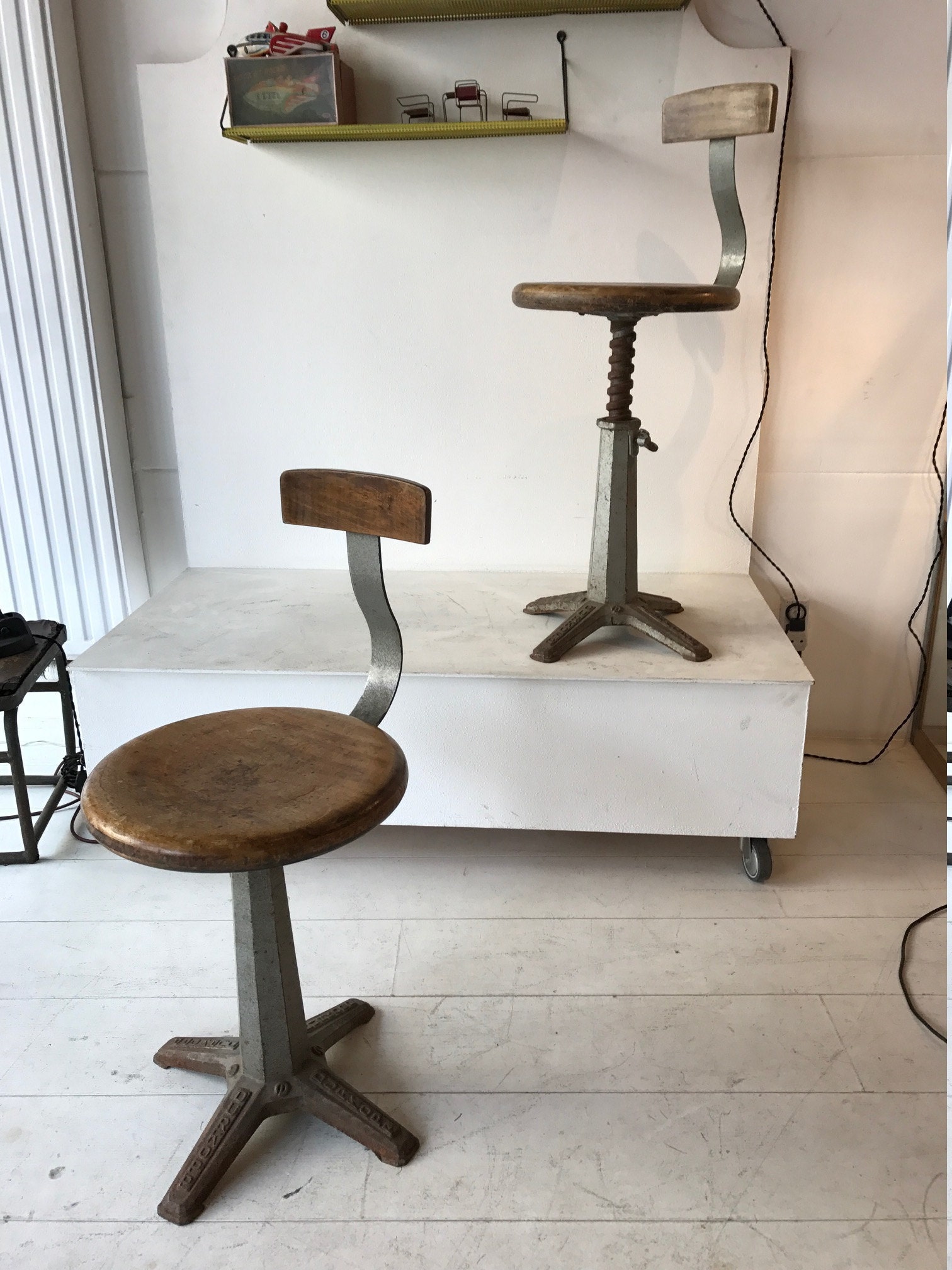 Durkopp chairs, beautiful!
After a successful mornings work it's back to the hotel for a much needed afternoon nap..... zzzzz
It's dinner and drinks in the magical 17th century Grand Place, before another early retirement ahead of huge day of buying and traveling.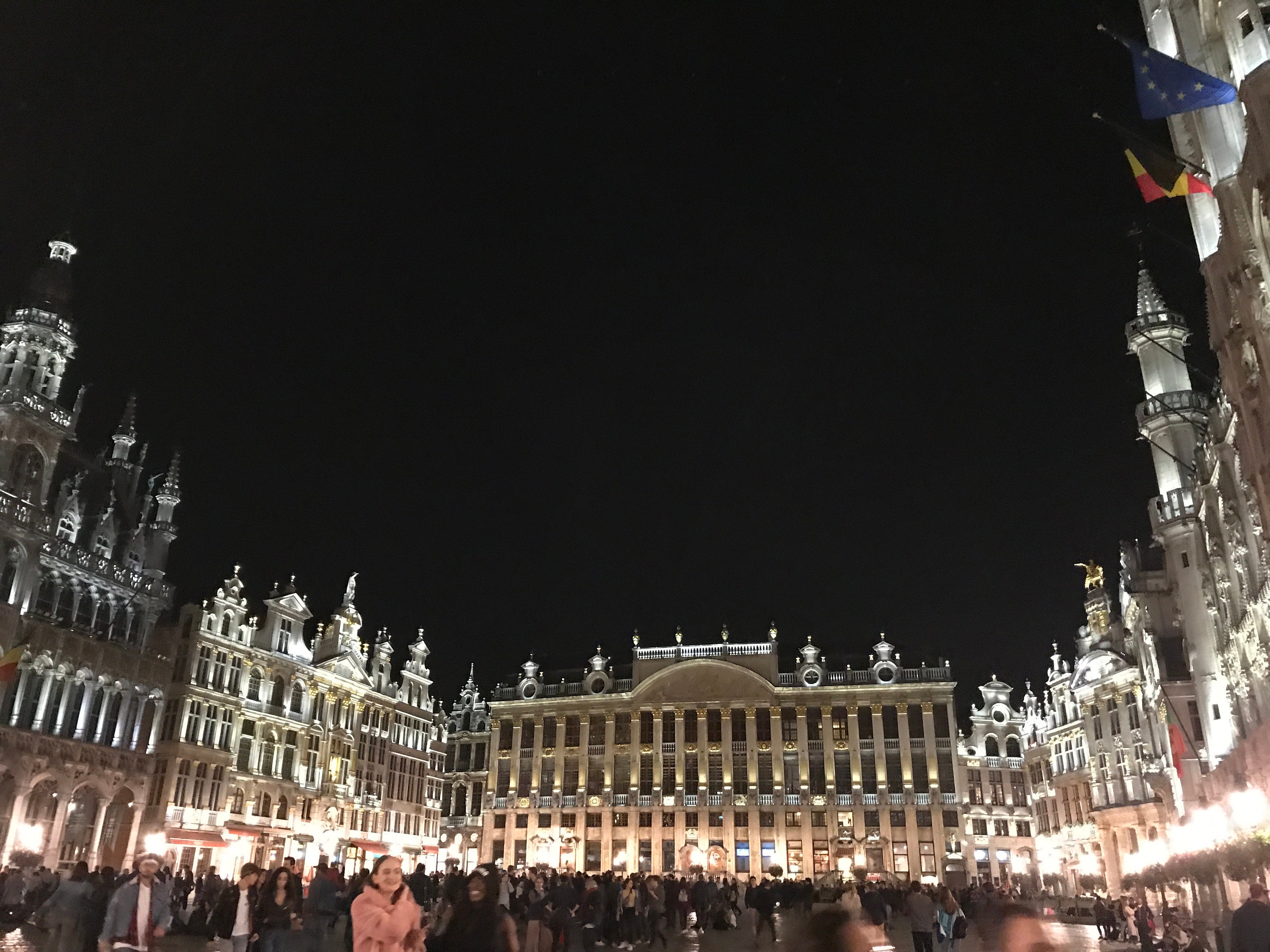 Grand Place, Brussels
Waterloo 
We head out of Brussels at 4:30 am waving goodbye to the drunken revellers and many ladies of the night as we head south to Waterloo.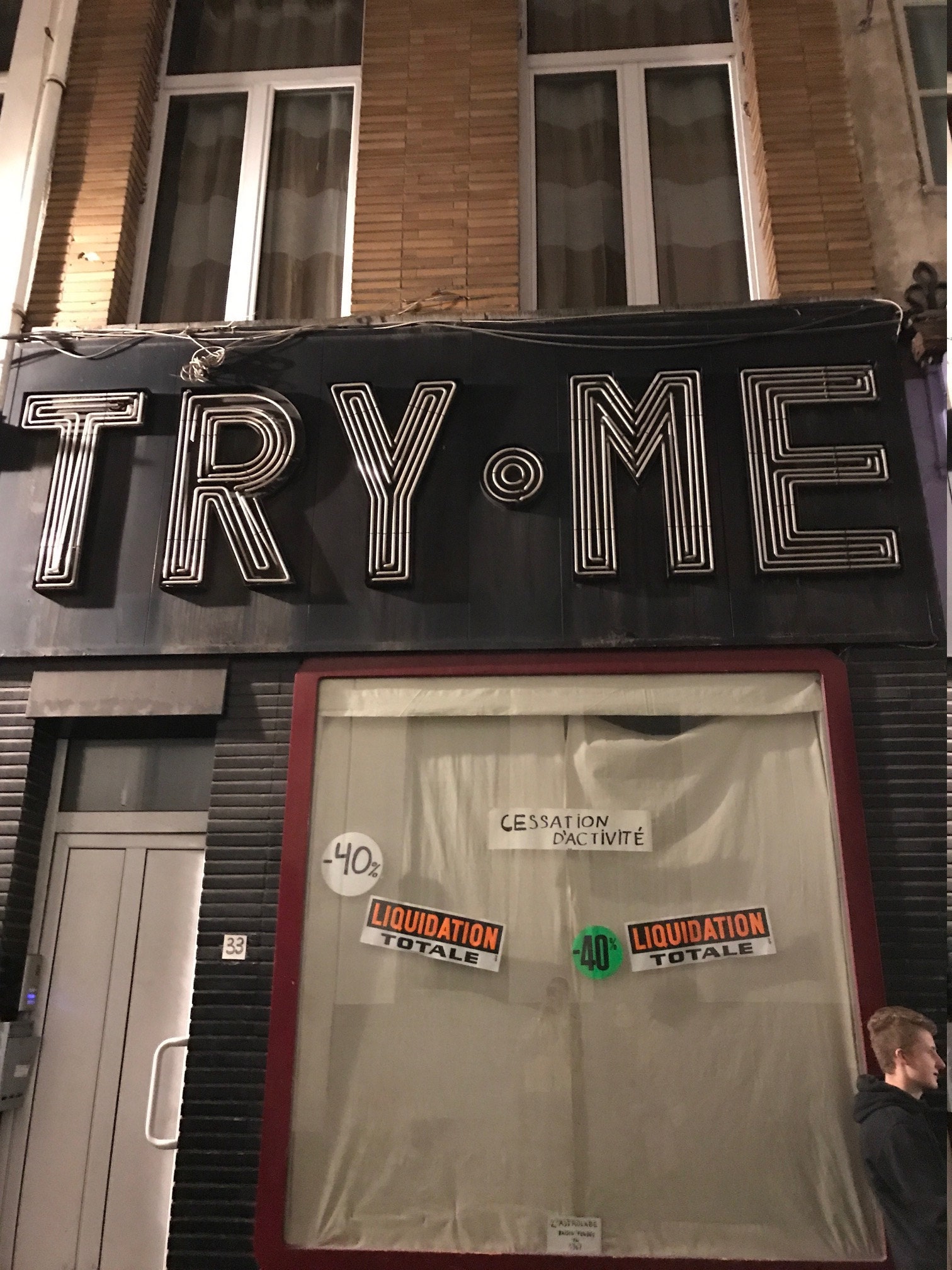 Brussels by night
The plan for the day is to get to Waterloo for 5:00 am and to be finished and loaded within an hour, then drive to Düsseldorf for 8:00 am for the start of that market. We then need to be done and loaded by 12 so we can drive 4 hours back to Calais to catch our Ferry, that means we should be back to Devon for around 11pm Phew! In theory it could work so long as we don't get held up and nothing goes wrong.....
We storm Waterloo by torchlight and pick up a beautiful reverse painted glass Stella Artois sign, medicine balls, AGI 1930s scissor lamp and some other bits. The vans loaded and we are done within an hour, so far so good....
We decide a bit of caffeine is needed ahead of the 2 hour drive to Düsseldorf so we pull into to the McDonald's next to the market. But as our day is just beginning, it's important to point out that some people's day is just coming to an end. For example, a group of local teenagers who have had a heavy night out and driving their parents BMWs decide to end their night on a high and head to McDonald's. 
The inevitable happens and a BMW plows into the back of the van at the drive through, great. We hop out hopping mad, I go across his bonnet (he can't find the reverse gear to move the car back) and drag him out the car. I'm screaming at him in English the girlfriends screaming at him in French and his friends are trying to calm the situation down, mayhem! 
After 5 minutes of my pointless ranting in English the girlfriend says something in French which turns the entire group on the culprit and things get fairly heated between them. Feeling satisfied that the situation had worked itself out and the damage to van and the sozzled teenagers weren't worth wasting anymore time on we get the hell out of there!
The show must go on.....
I later learn what was said that made them turn on him, my girlfriend told them she was pregnant! (she's not by the way!) We have a good chuckle about our little bumper car incident as we speed across Belgium and into Germany.....
Düsseldorf 
We arrive in Düsseldorf pretty much on time and get down to business. The Radschlägermatkt in Düsseldorf is one of our favourites, not too big not too small, loads of great stuff and the people are always friendly!  We pick up a load of Jung Koch Quentell charts, German architects chairs, medicine balls, a carved milliners head and  the most amazing Art Deco globe amongst other things. A eventful and successful morning in equal measures!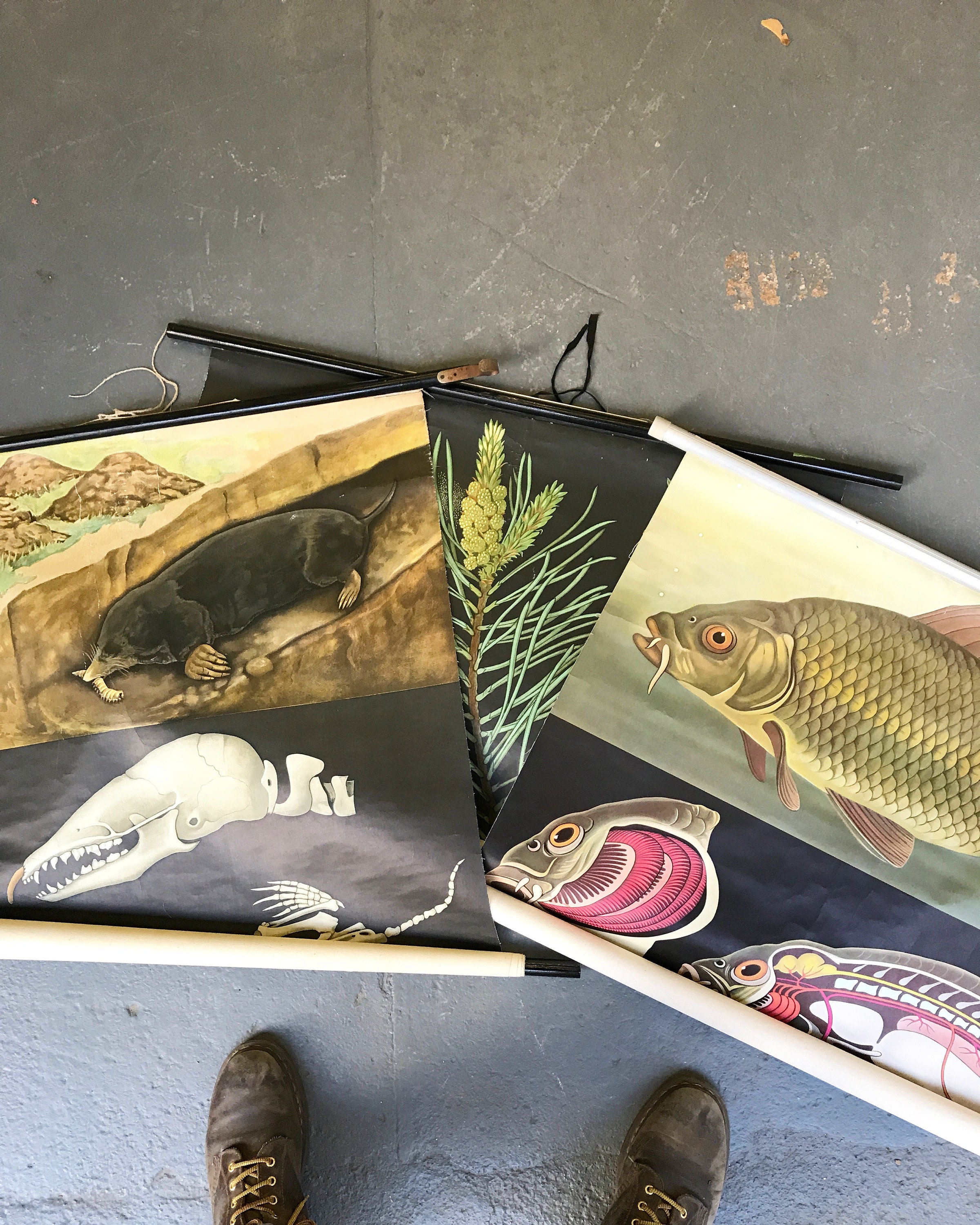 Jung Koch Quentell charts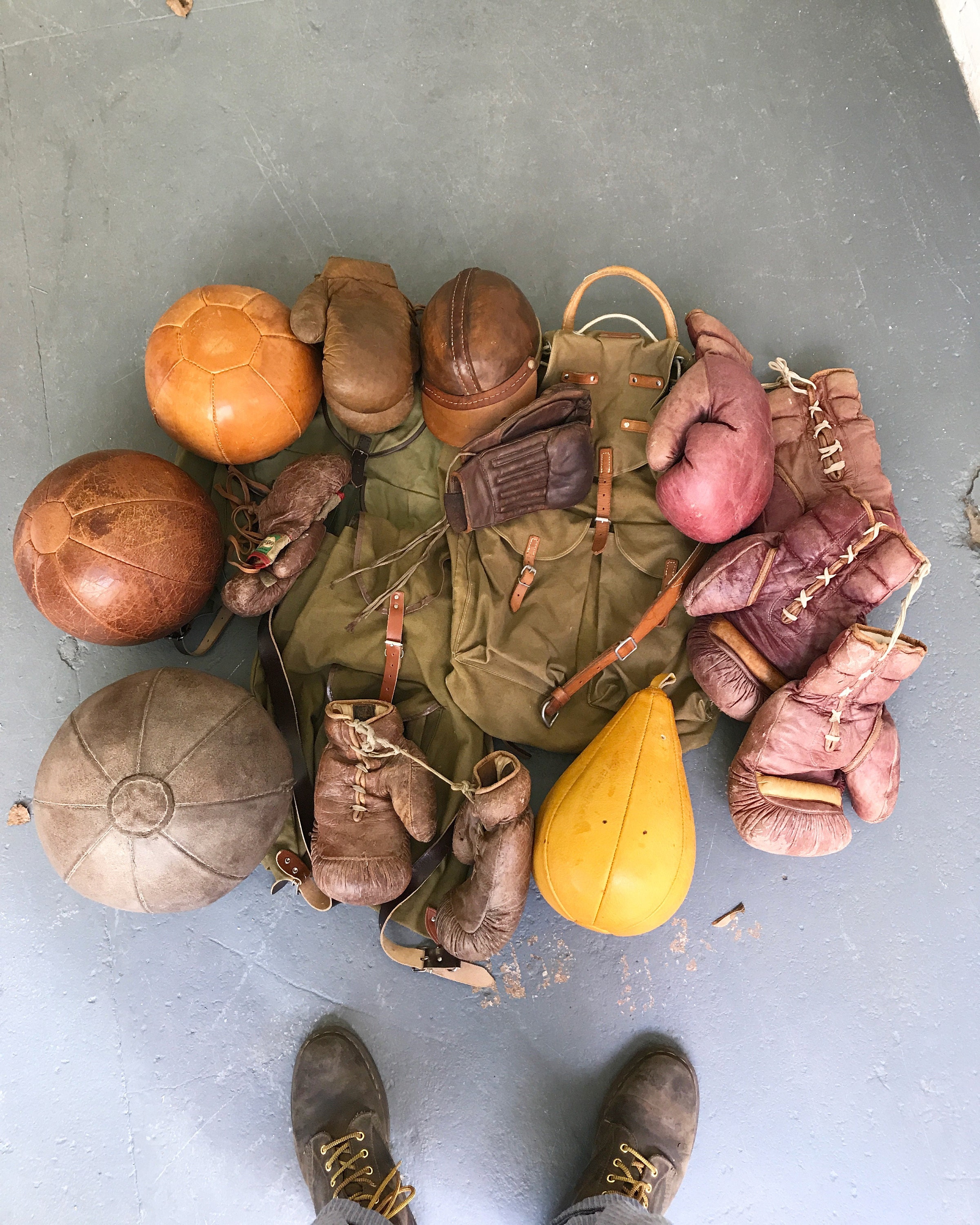 Some of the mornings finds
We grab a German sausage to go, load the van and so begins the long journey back to Devon!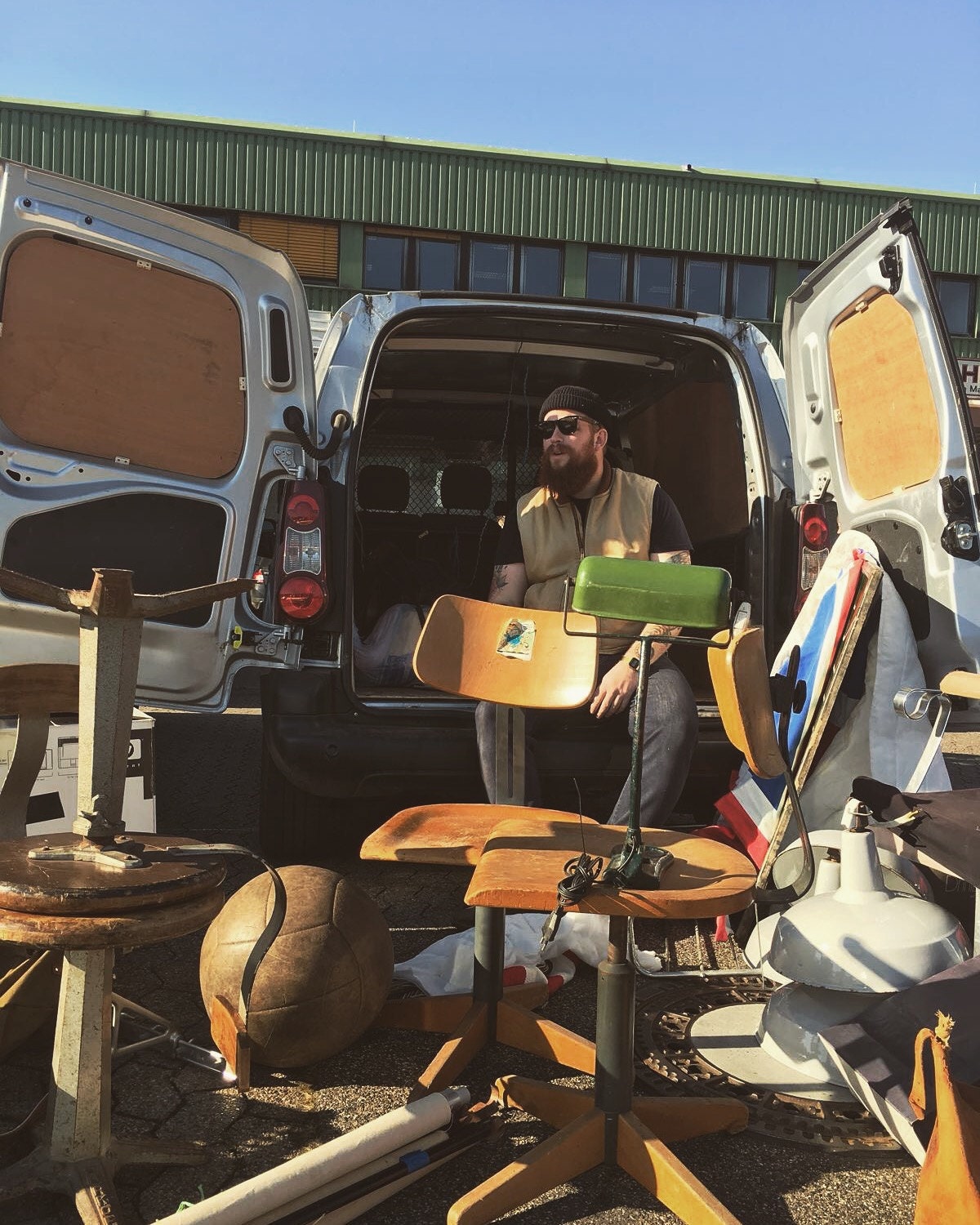 Loading the van
Auf Wiedersehen and until next time......
Ottos x