So, here we go again!
After our, shall we say, mixed success buying in France and Belgium at the start of the month we were left with a fair few euros left over! Most of what we bought from Belgium on that trip did fly out the warehouse so the perpetual hunt to replace great stock with great stock continues......
There's very little debate amongst the team as to where we'll be heading, Leipzig it is! Easy decision, but the nearly 2000 mile round trip won't be quite as easy, but the adventure and risk is what makes it exciting! A 2 man team this time, we hire the biggest van going and along with pockets full of euros the road is well and truly hit....
Maastricht  After roughly 9 hours on the road we arrived at our stop off in the beautiful Dutch city of Maastricht. Positioned on the very southern tip of The Netherlands sandwiched between Belgium and Germany on each side its the perfect place for the teams much needed stop off.
After navigating the tightest and most perfectly executed bit of parallel parking, we are immediately approached by a shifty looking guy who asks "Do you want to buy any cocaine?" Thanks for offering and we appreciate your hospitality, but we'll politely decline on this occasion. I think a couple of beers and a lasagne were mentioned as a more suitable alternative.
We drop our bags off at our rather weird hotel above a shisha bar, but oh well, the beds are comfy and the whole place smells like strawberries! After the beers and lasagne plan is executed we retire early, big day of driving ahead tomorrow.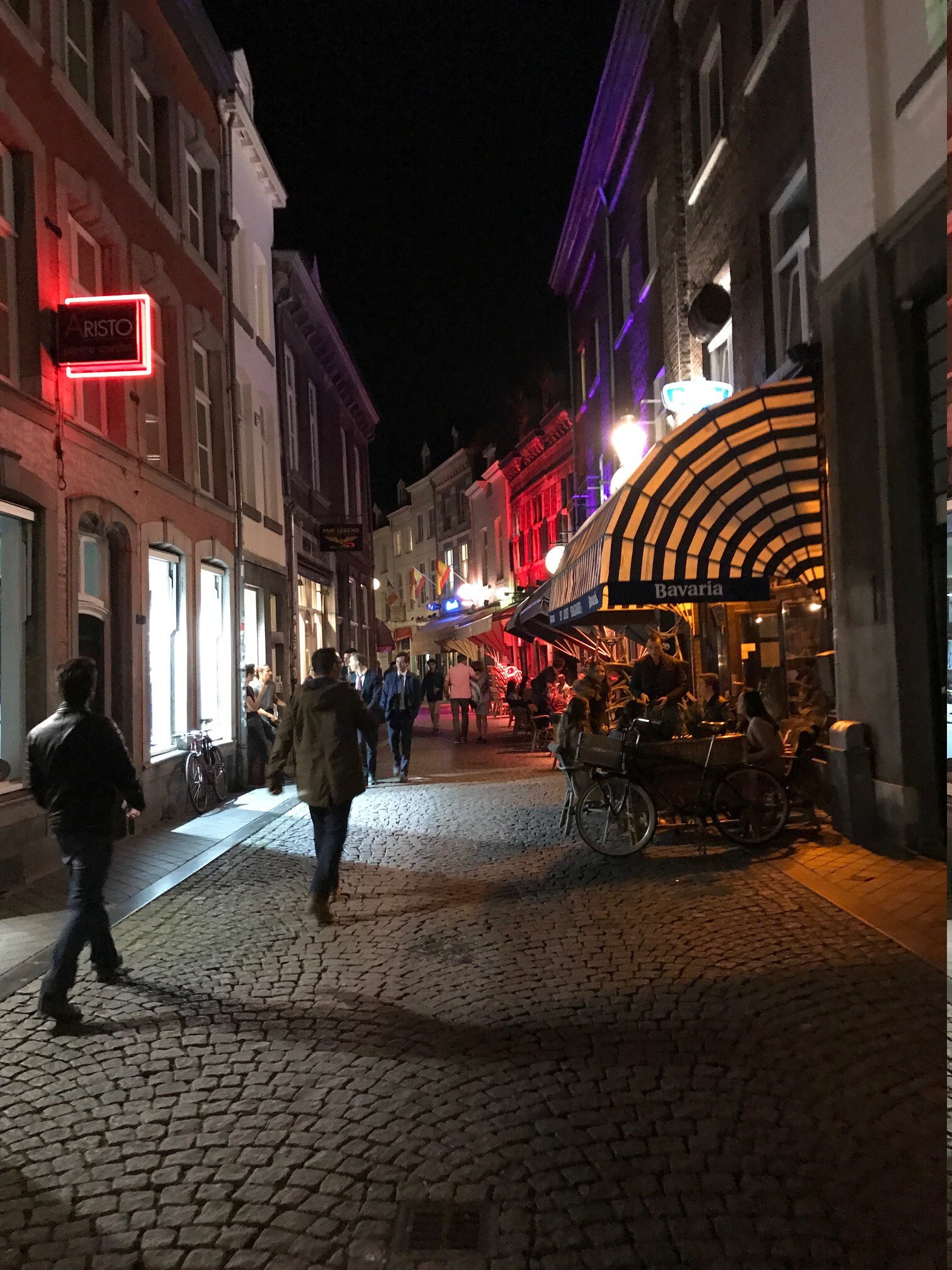 Maastricht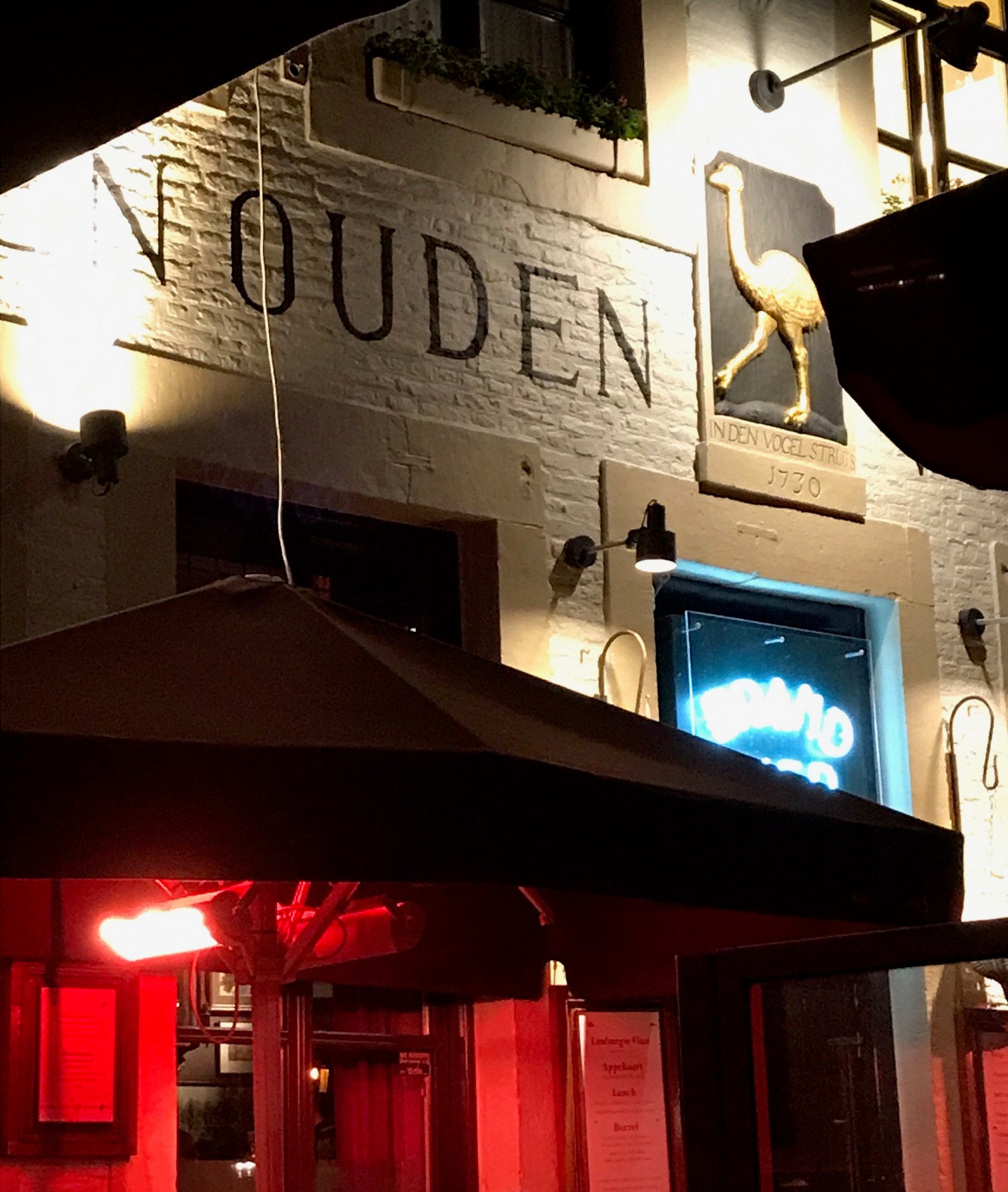 Maastricht
We leave a the crack of dawn and say goodbye to The Netherlands and it's on to Germany.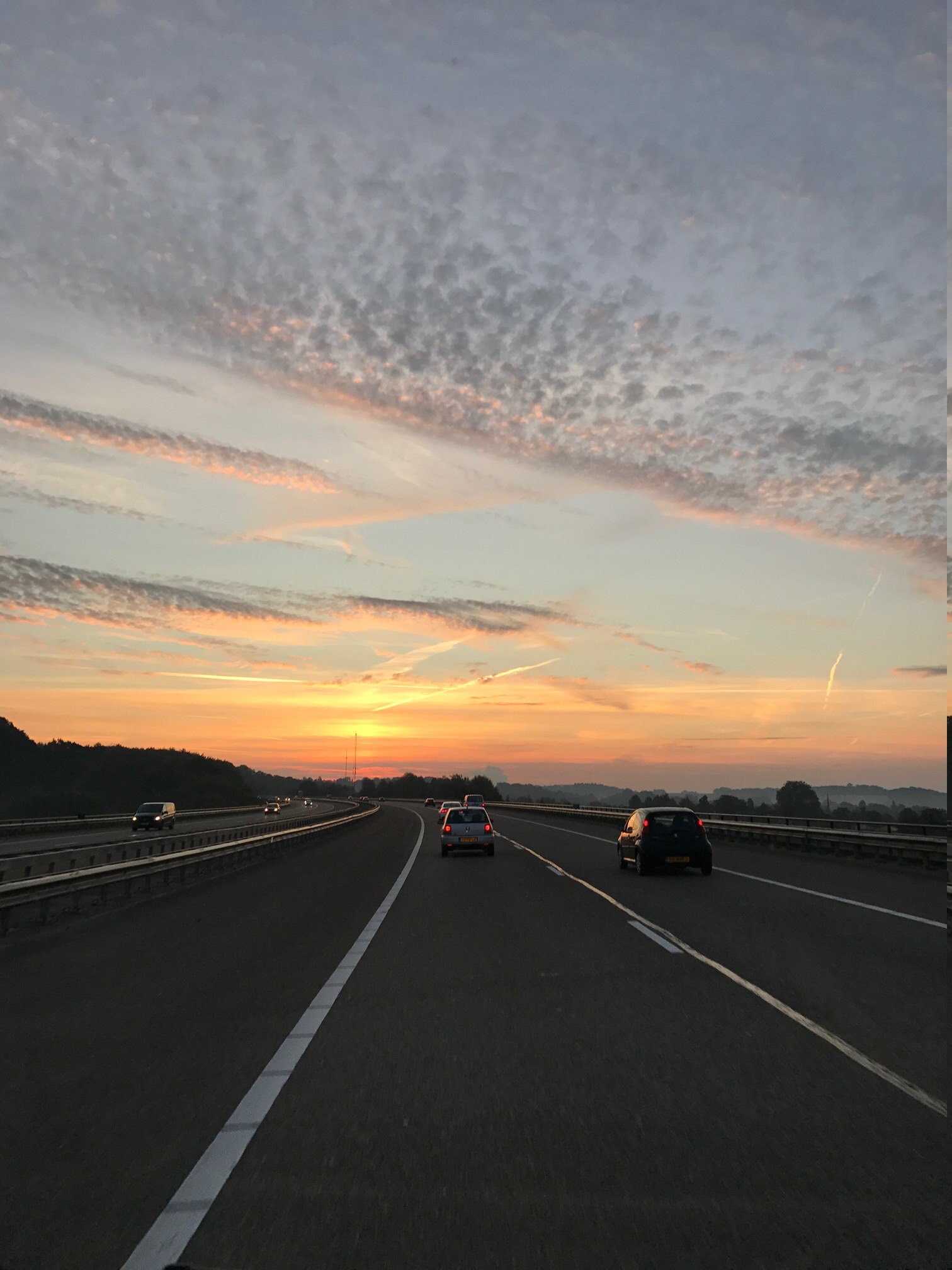 Daybreak, somewhere on the Dutch German border
Colditz
After 390 miles, lots of tag team driving and a rather excessive amount of flies on the windscreen we arrive in Colditz, Germany. No business this afternoon, just nice treat for the gruesome twosome after the gruelling journey. We have a wander around Colditz town and then take a guided tour around the amazing and infamous 16th century Colditz castle. A fascinating piece of history, we absolutely loved it and we couldn't recommend it enough!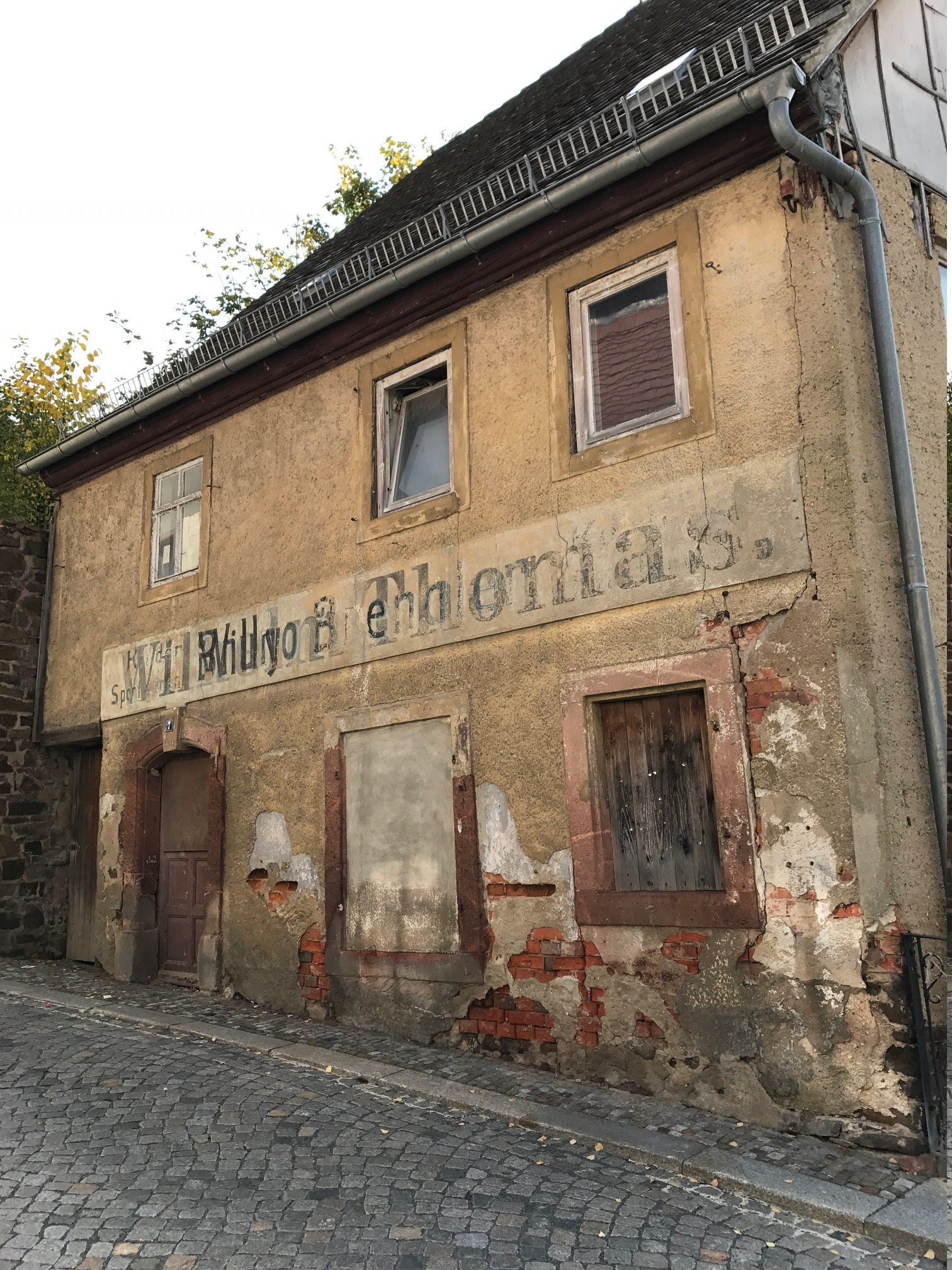 Colditz Town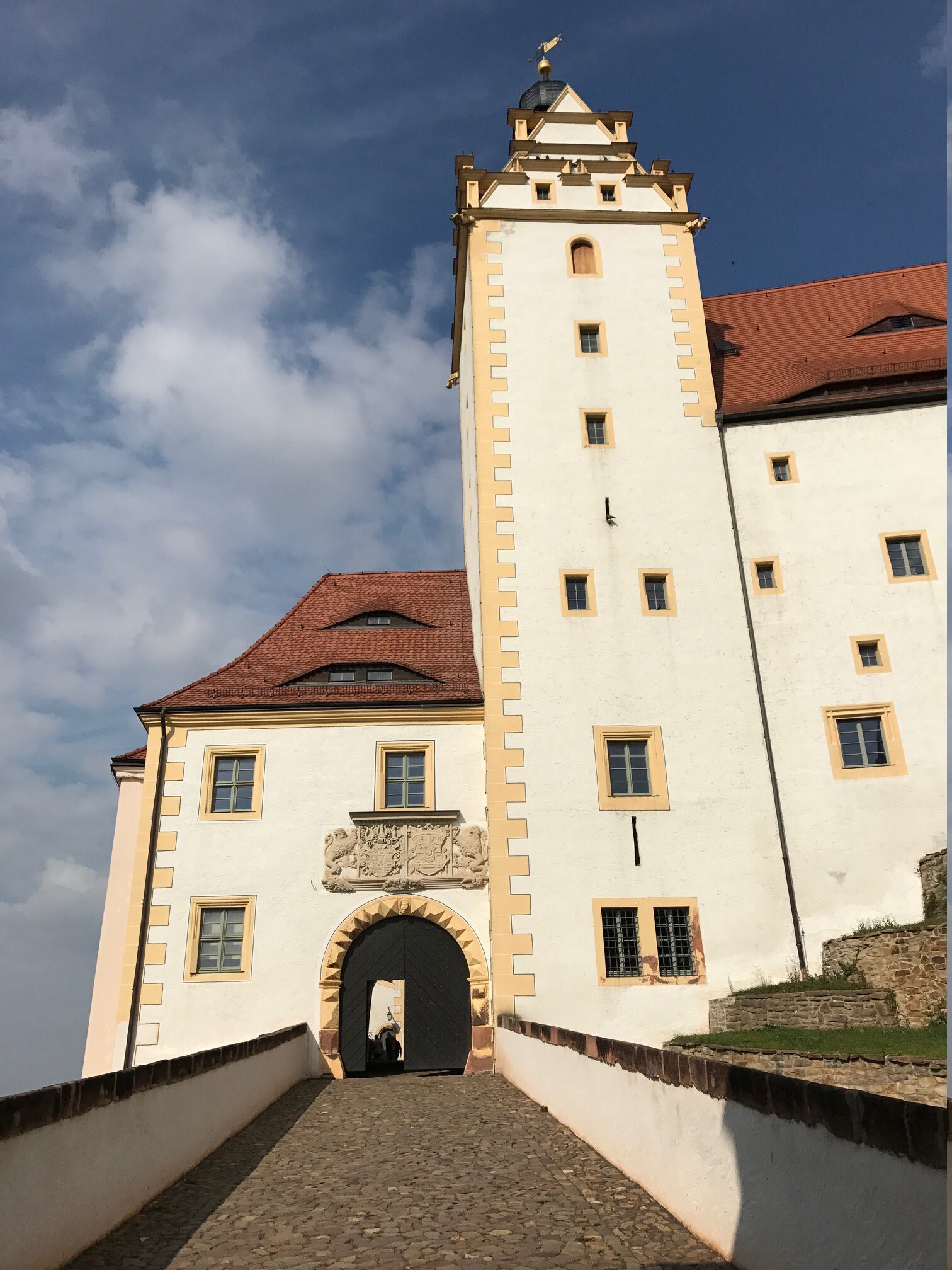 Colditz Castle
Schkopau After a nose around a German supermarket and some experimentation with some German pastries we head to our hotel for the night. We are staying in the beautiful 16th century Schkopau castle  once owned by the Prussian royal family, now a hotel and our home for the night. We are in the middle of nowhere so it's the hotel bar and restaurant for us tonight, traditional German food and beer is on menu, sounds good to us! After a great meal and a few beers an early night is in order as we have a 4am start and the real work starts tomorrow!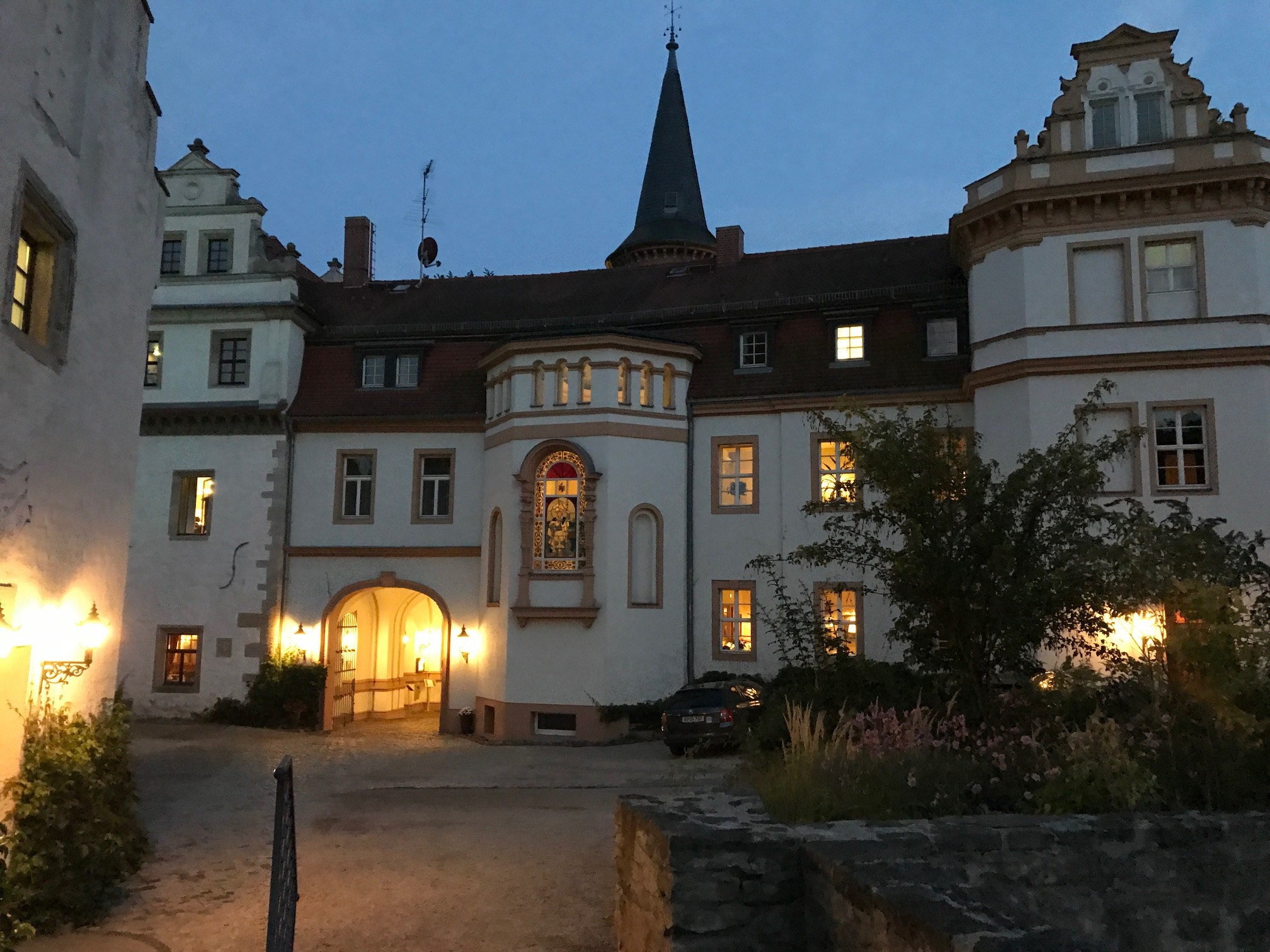 Schkopau Castle by night
Well, we certainly never wanted to leave Schkopau castle, we enjoyed every second, a great place and lovely hospitable people, we'll no doubt be back! We've got a job to do so it's auf wiedersehen and onto Leipzig....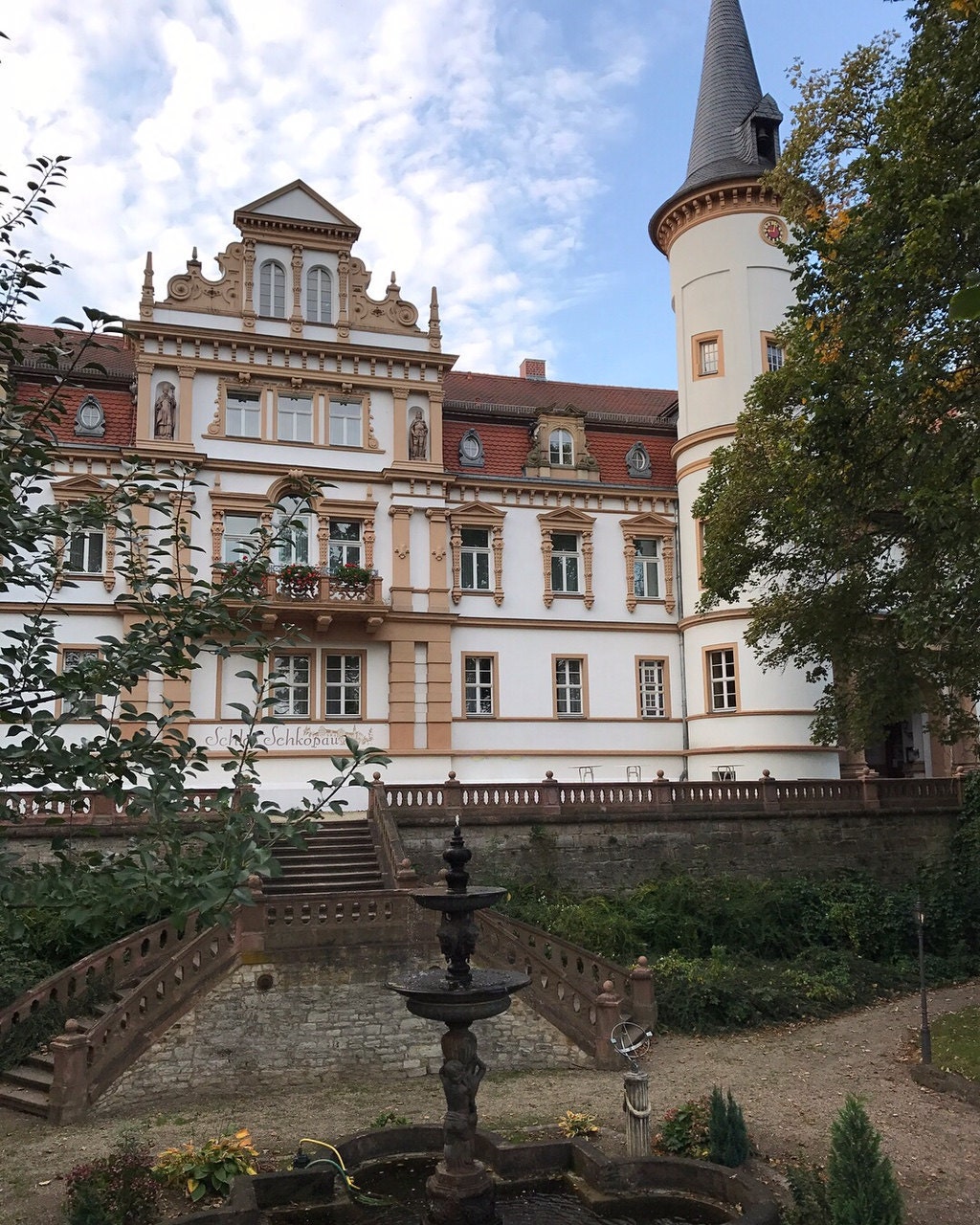 Schkopau Castle
Leipzig
Ah Leipzig! Oh how we've missed you! The biggest and best market in Europe in our extremely humble opinions. It doesn't take us long to get going and we pick up a bunch of great lighting, apothecary drawers, machinists chairs and a killer collection of German botanical charts! It doesn't take long before the cash is spent and we ready to start loading. The quality and volume of stock this morning has easily made it our most successful trip. A couple of knackering hours later the van is loaded and we leave weary but pleased with our mornings work, now for the 800 mile journey home to Devon!
Schocwitz  Another castle provides tonight's digs, 30 miles east of Leipzig lies the little village of Schohwitz and our home for the night. The imposing 16th century castle is flying the Union Jack for our arrival, what hospitality! The castle hotel is run by some wonderful German hippies, super friendly and welcoming, "Help yourself to the beers in the fridge and let us know what you drank in the morning" dont mind if we do......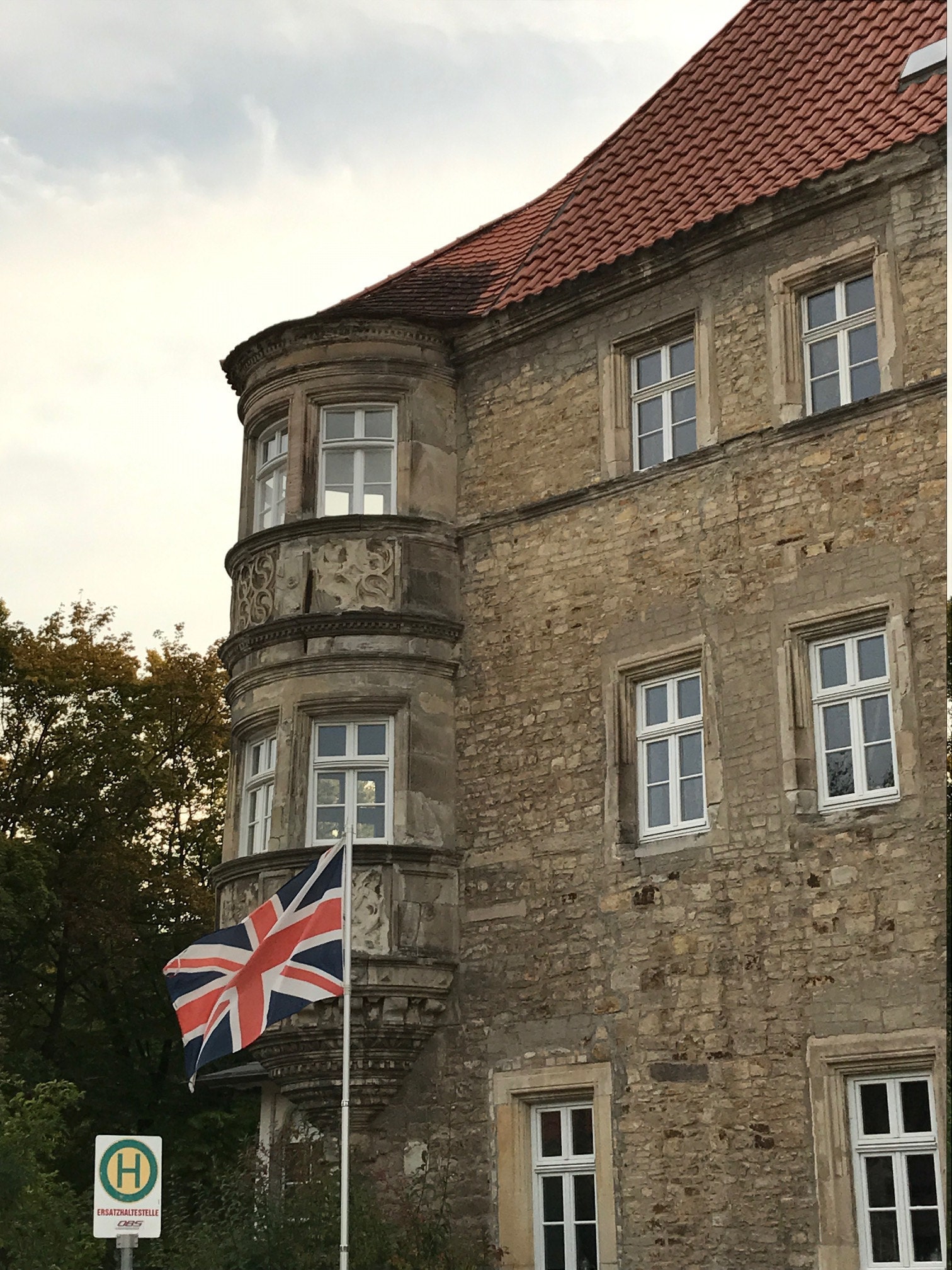 Schohwitz Castle
We head into Leipzig for the evening as we are very much in the middle of nowhere and the restaurant and bar scene is severely lacking!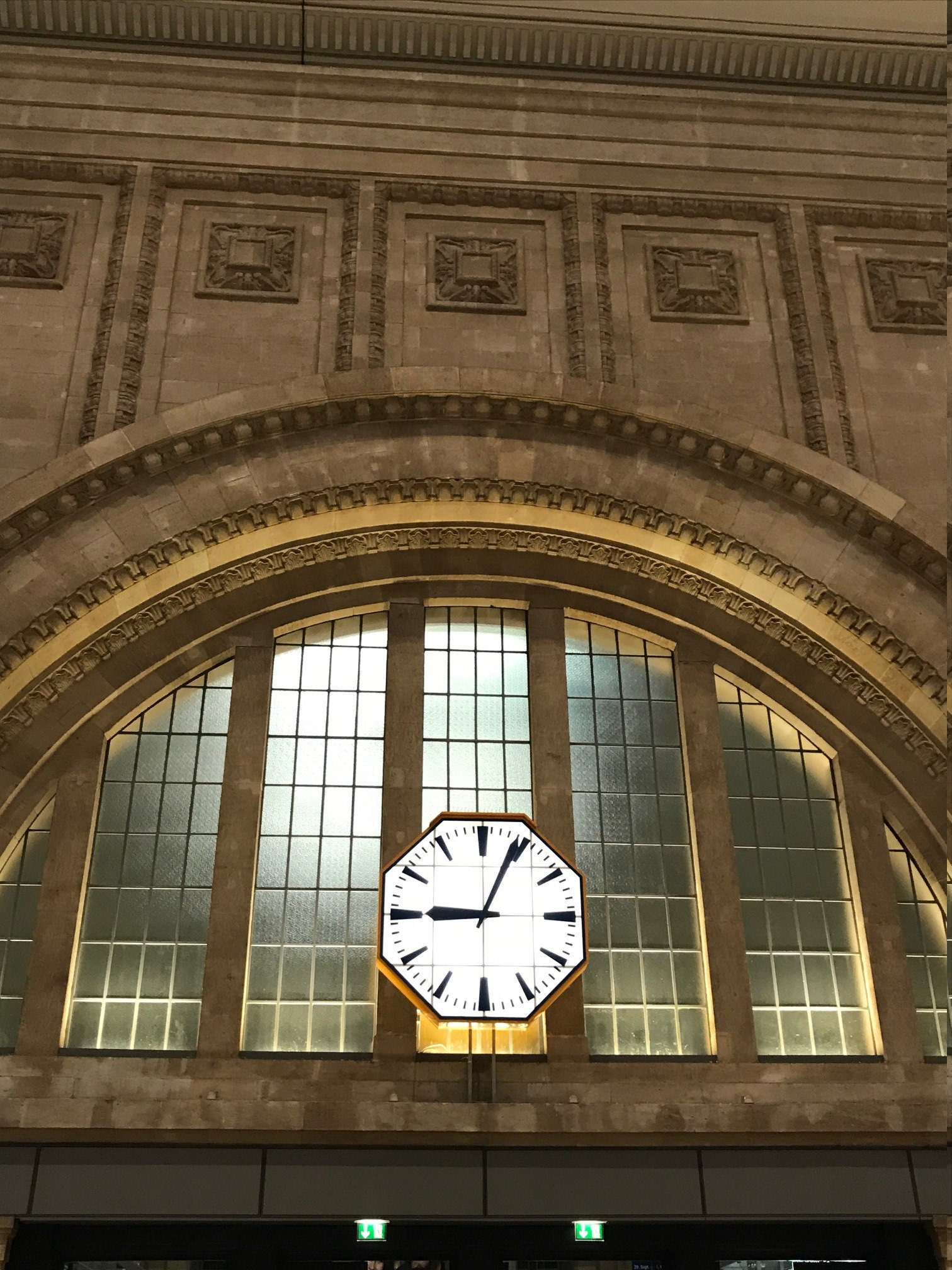 Leipzig by night
After a rare lie in we total up our beers from the night before, politely say our goodbyes and avoid any yoga, meditation, purple trousers or clapping and singing and we hit the road.....
Maastricht
After the nearly 400 mile slog across Germany we arrive back at our stop off point in the beautiful city of Maastricht, the sun is shining the bags are dumped and we are off to set the world to right over a few beers!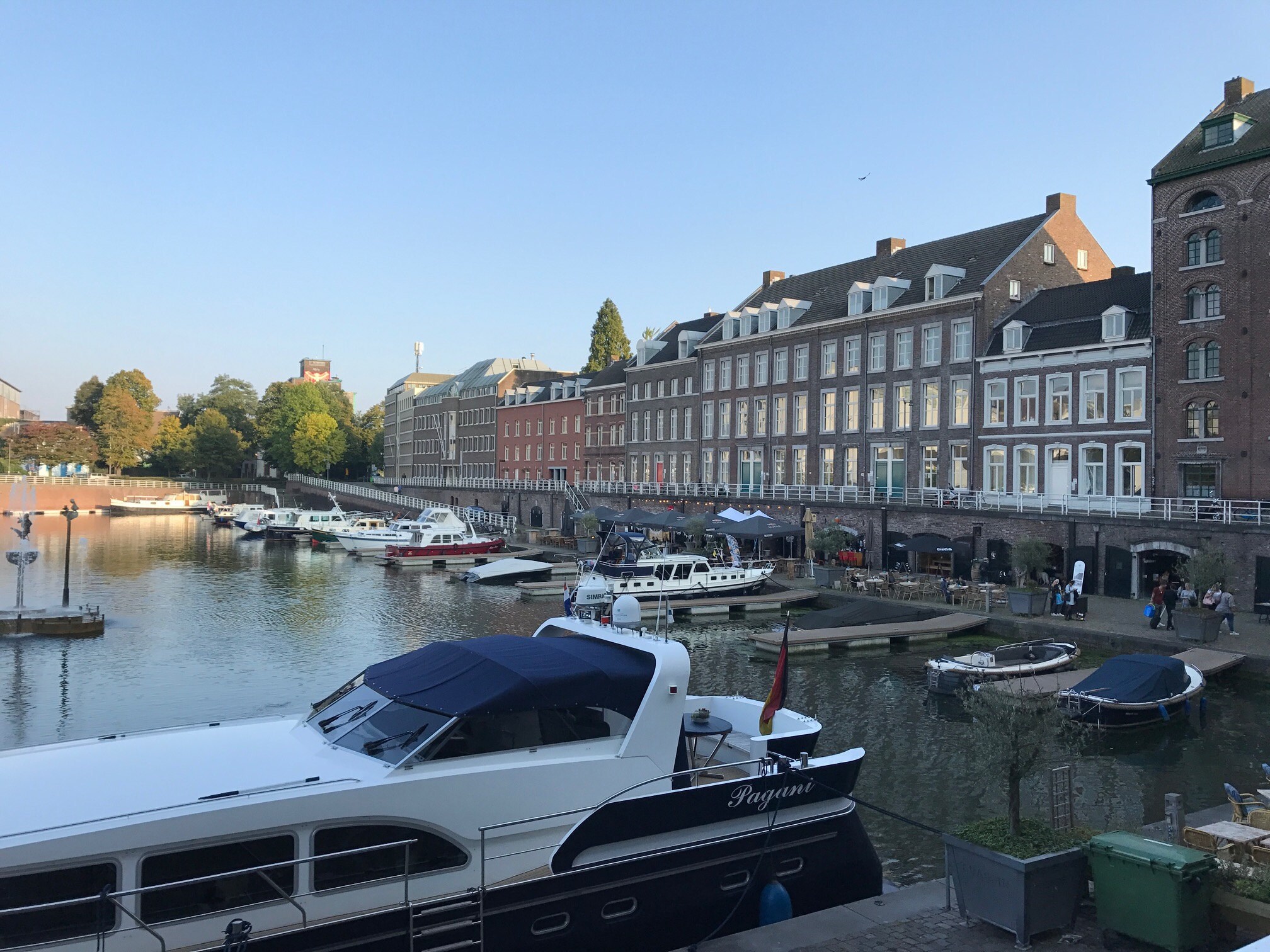 Maastricht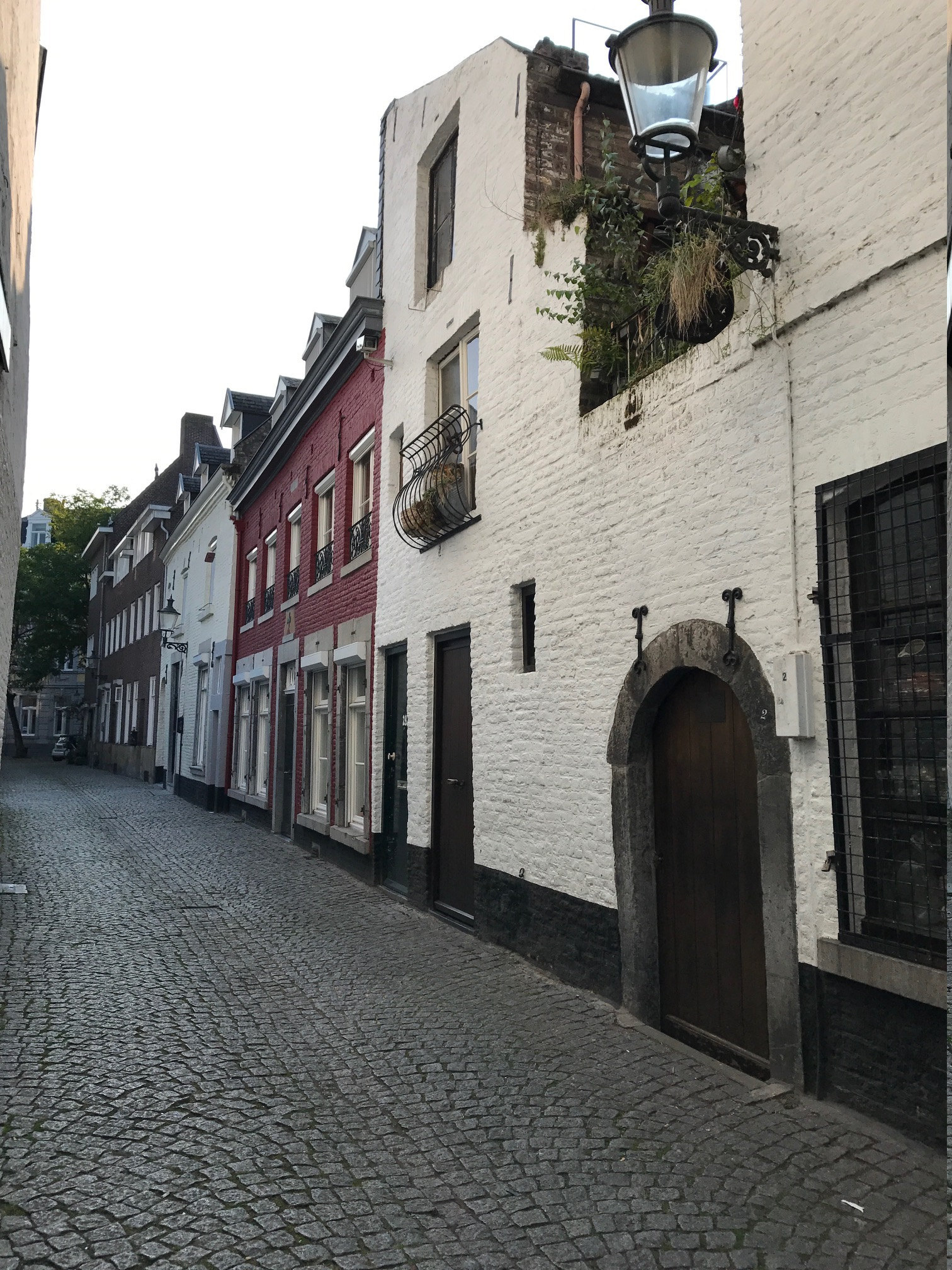 Maastricht
It's been a great trip and the quality and quantity of stock again has made all those miles worthwhile and as always the Dutch and German people were wonderfully charming and hospitable, until next time....
Otto's x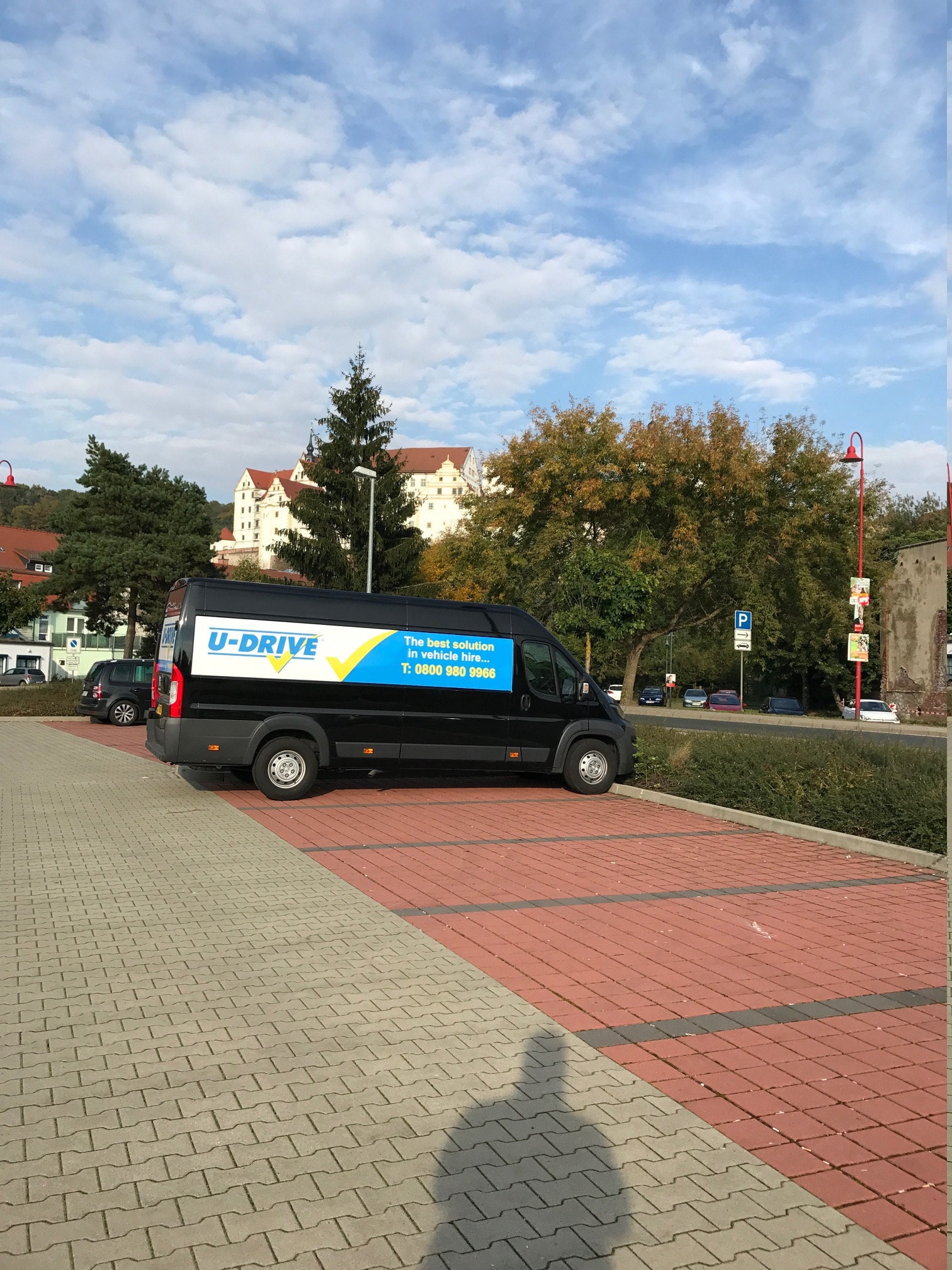 The van with Colditz looming in the background