Over the past couple of years the percentage of our stock that we buy on the continent has tipped the scales and now almost 60% of what comes into our warehouse comes in from Europe. Whether it be factory clocks from the Czech Republic and Slovakia, industrial lighting from Germany or mid century furniture from France and Belgium our warehouse really is a cross section of 20th century European design and manufacturing. 
With that said, we still adore good old British design and craftsmanship, especially from the late 19th century to the mid 20th century when Britain was the industrial hub and workshop of the world. So it still excites us to get out on the road in our back yard and find those pieces that still remain from that golden era of British industry!
So, a few days on the road in merry old England to see what we can find....
Birmingham 3 hours north brings us to our first stop and to the industrial city of Birmingham, most people don't find Birmingham the most pretty of places but we love it's industrial Victorian backdrop and a lot of its former glory is dilapidated but importantly still standing.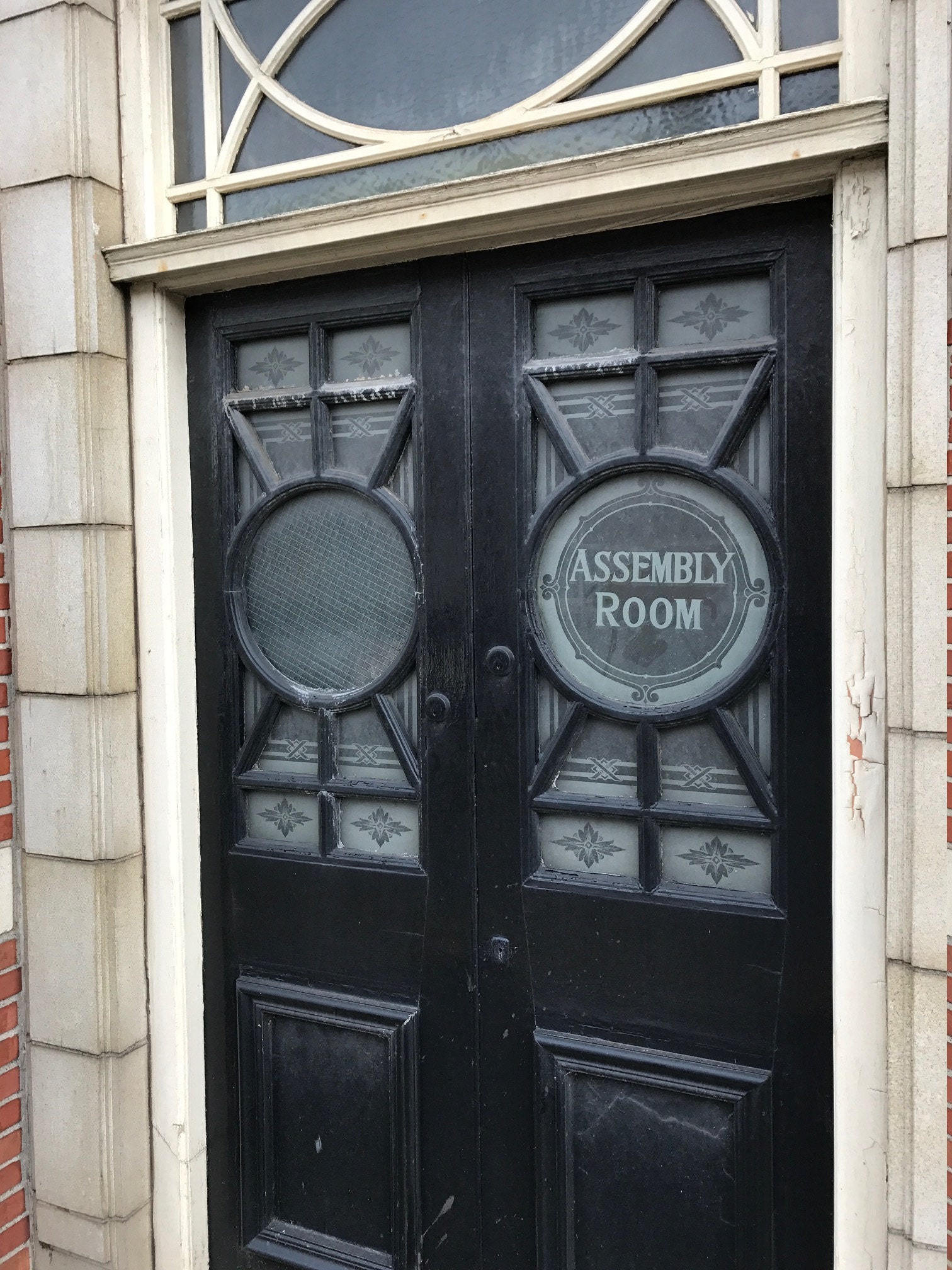 Former glory, Birmingham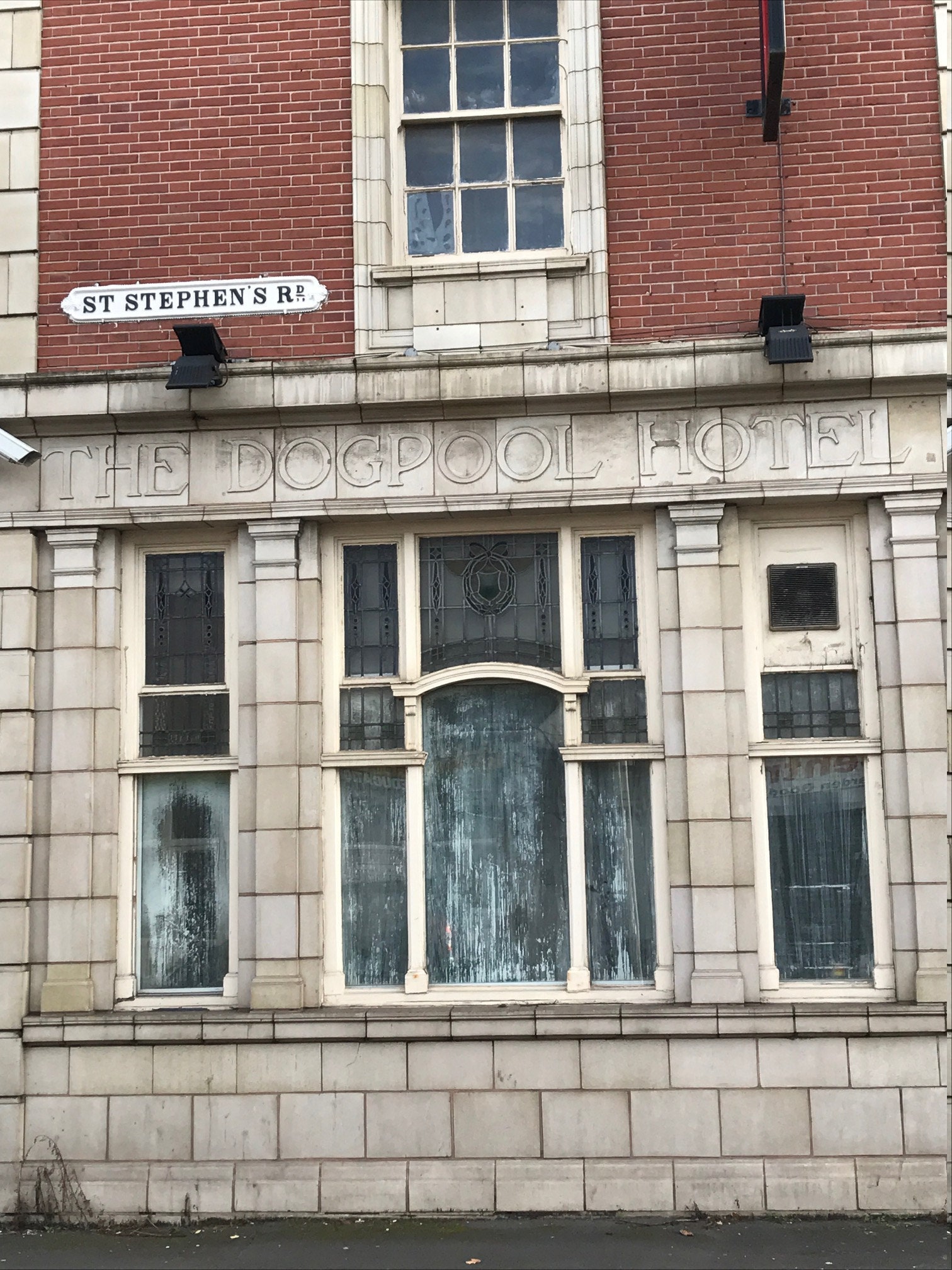 Former glory, Birmingham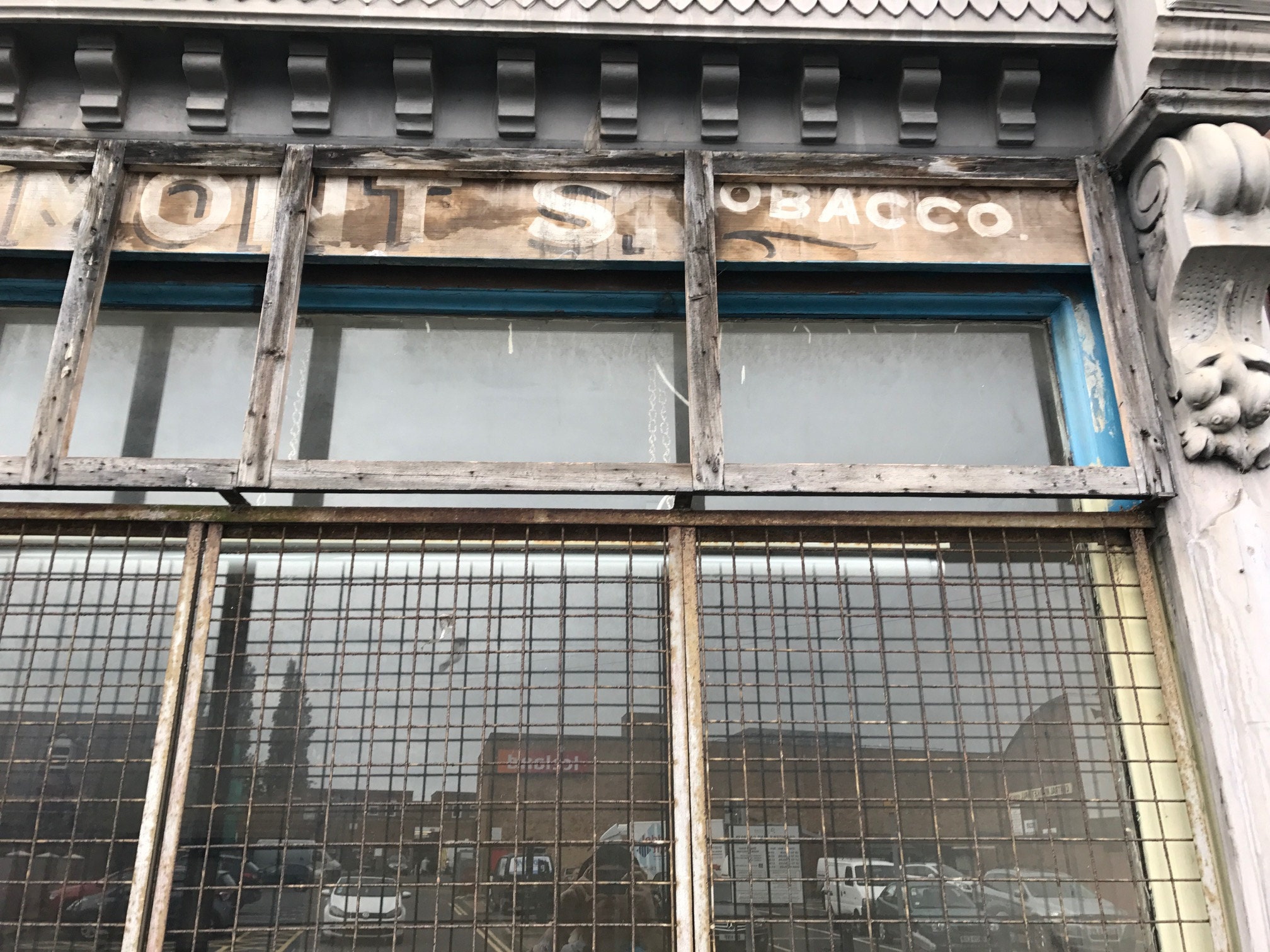 Former glory, Birmingham
It's a city we know extremely well having spent a lot of our days in the construction trade restoring various buildings and working on many sites across the city. It's a place that has always been good to us in this business and we have had a huge amount of industrial salvage out of the city down the years.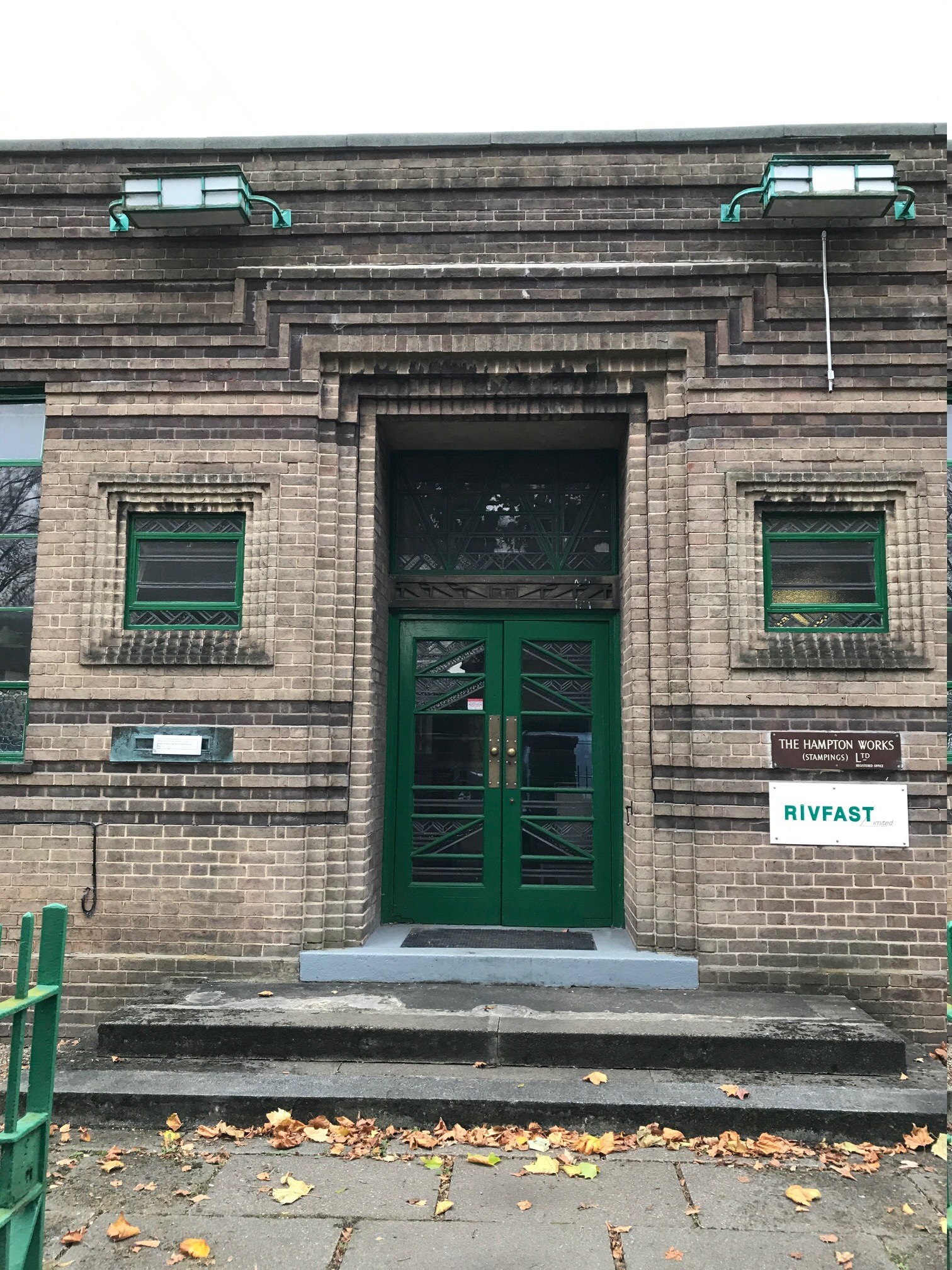 Beautiful Art Deco Factory Frontage
Our first stop in Birmingham brings us to a couple of good friends of ours in Stirchley/Bournville area of the city in the shadow of the Cadbury chocolate factory which as you can imagine fills the area with the most amazing aroma!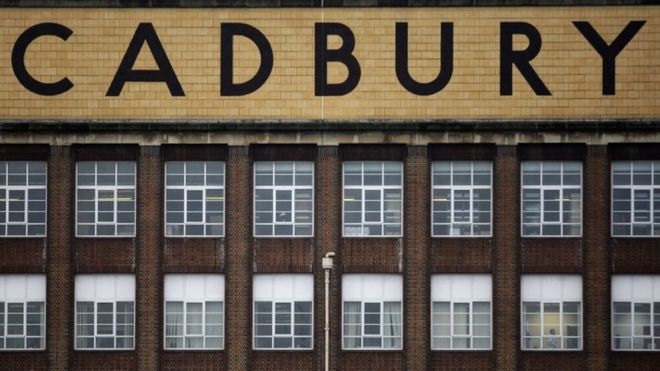 Cadbury Chocolate factory, Birmingham
We pick up some awesome WW2 ARP training posters which were uncovered from a disused air raid shelter along with a huge collection of other amazing posters. Also some 1940s industrial stools from the Motor Industry Research Association, a good start to the trip!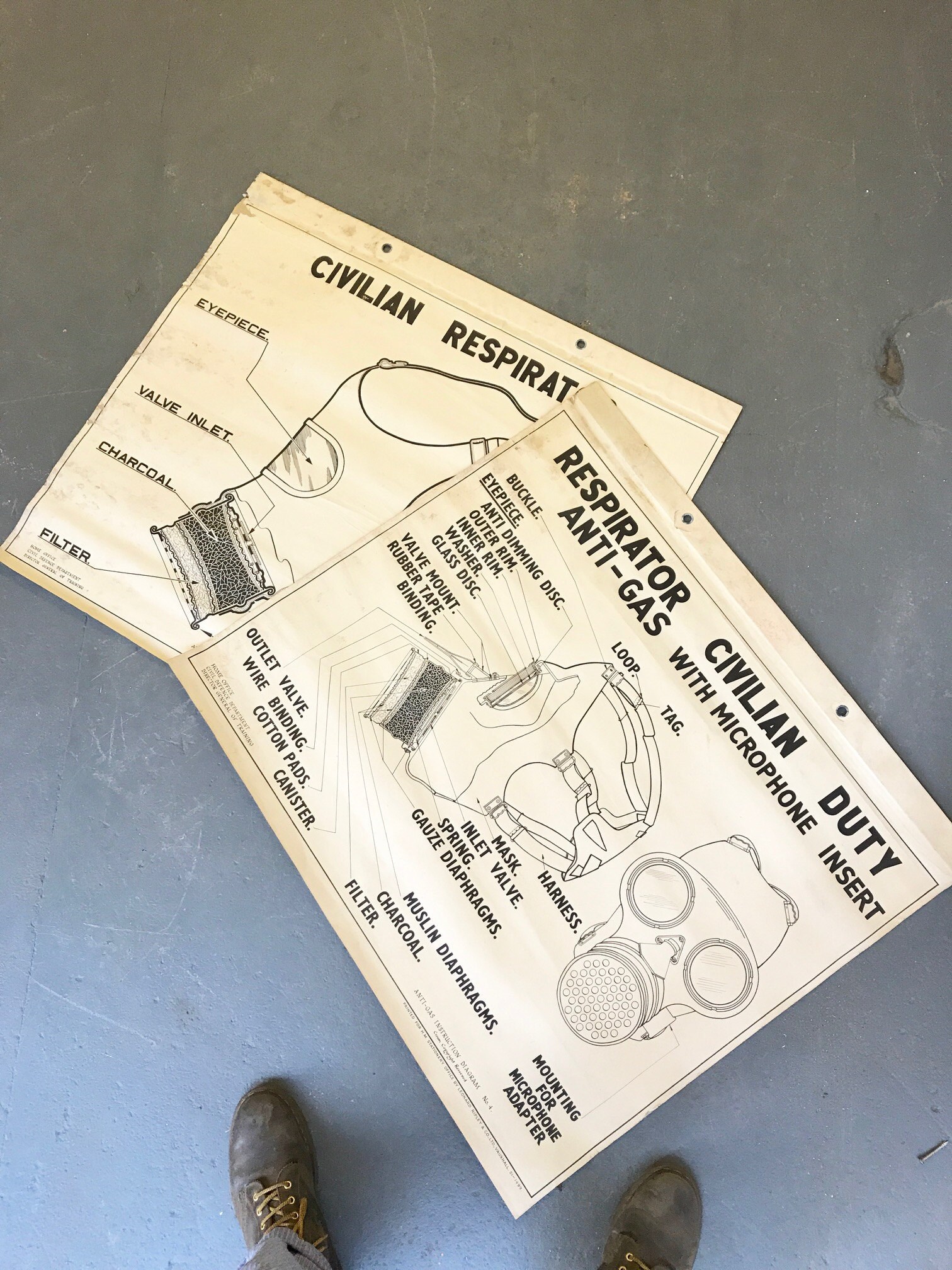 Rare WW2 Home Office ARP training posters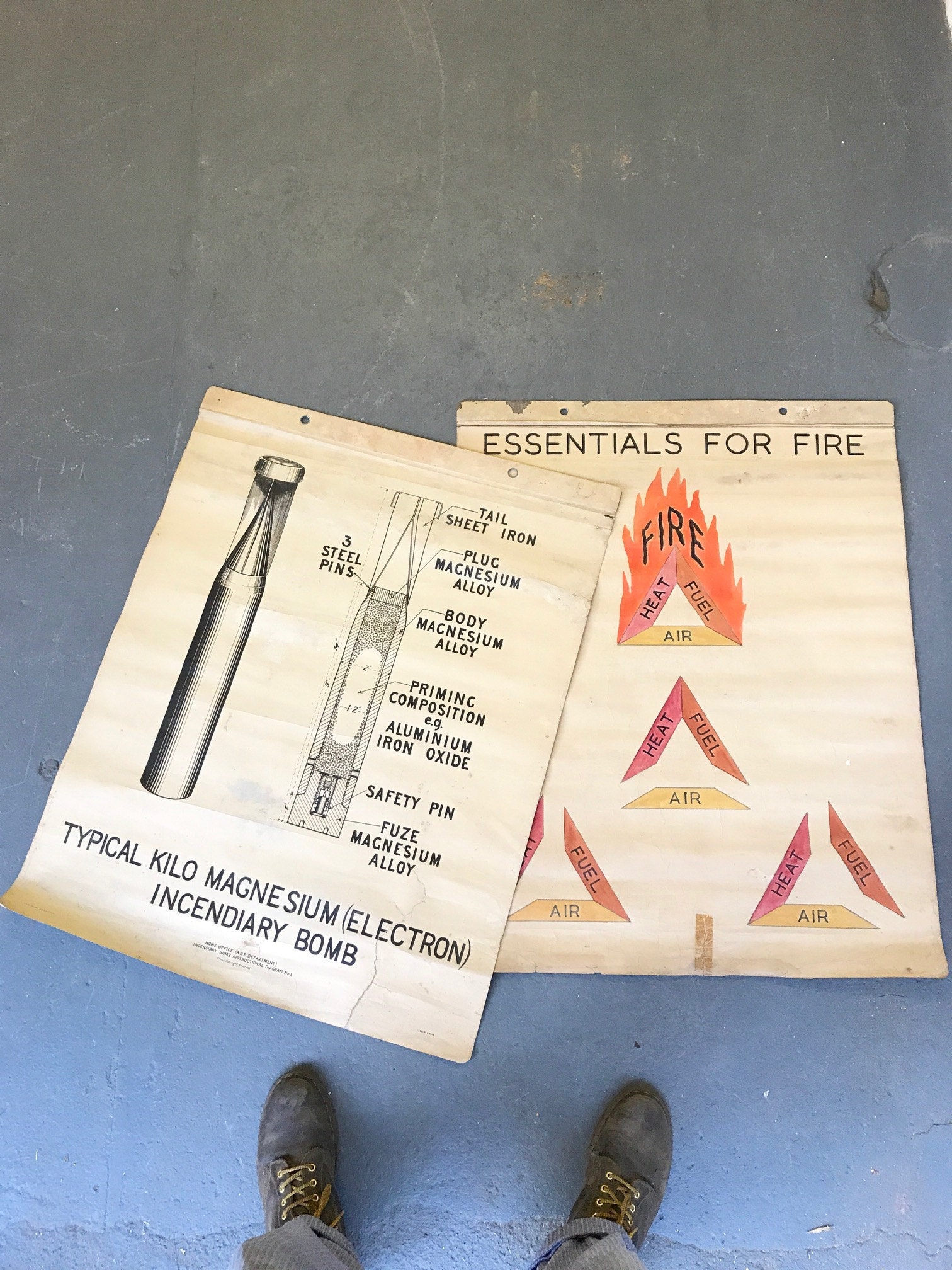 Rare WW2 Home Office ARP training posters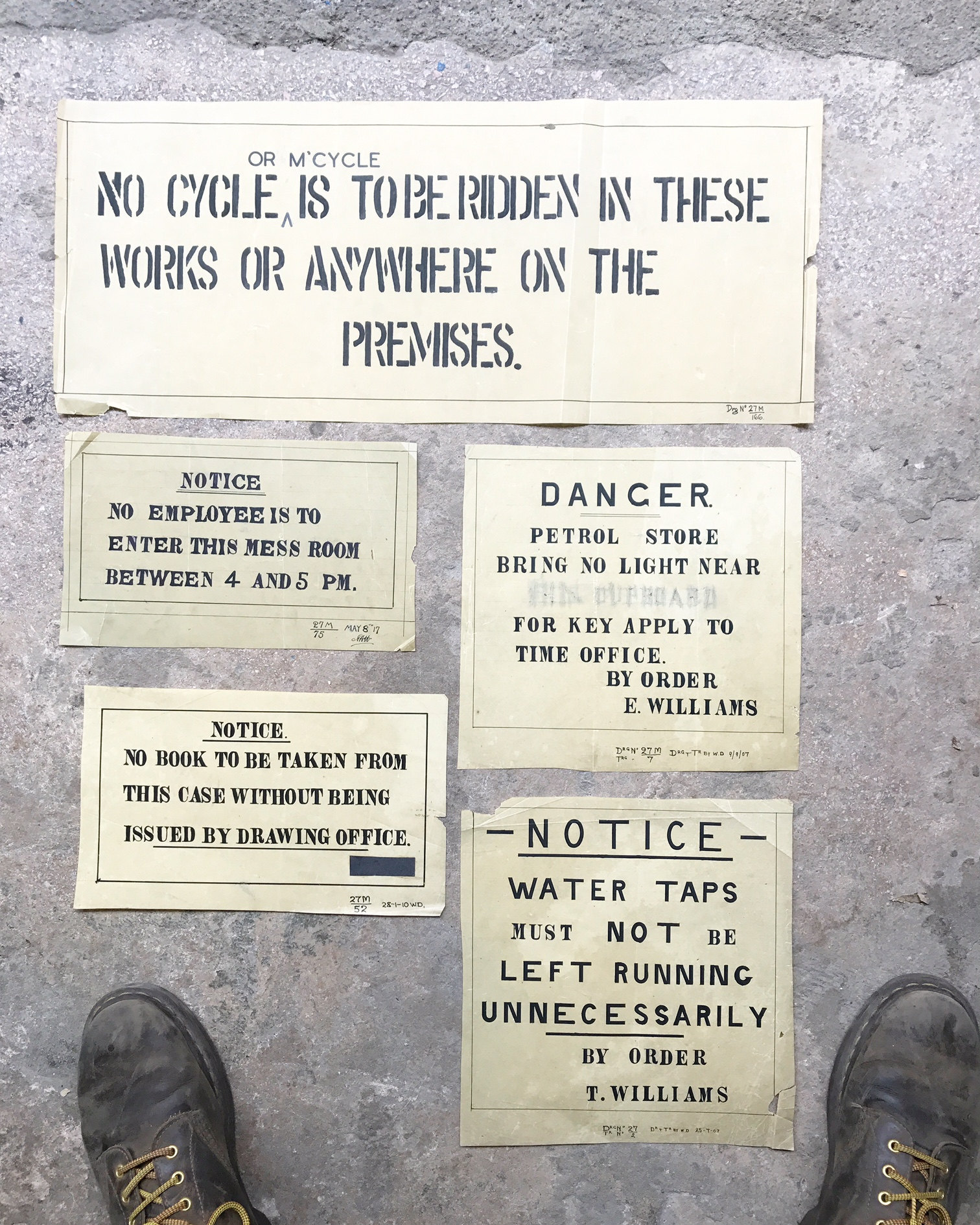 Early 20th Century Sign Writers Proofs
Next morning we've had a tip off about a large run of industrial pendant lights in the Black Country in the north west of the city so we head over to see what's what!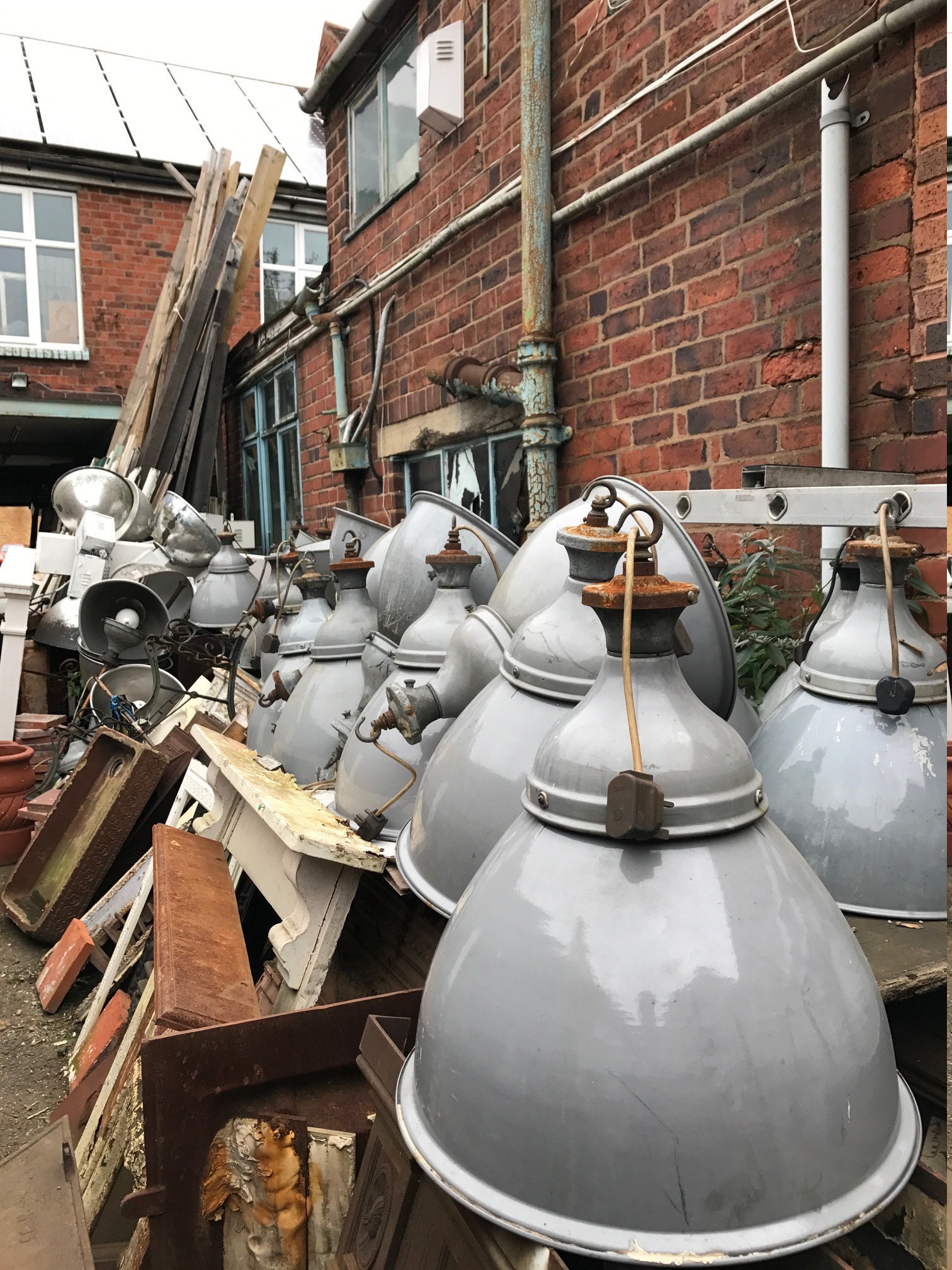 Grey Domed Benjamins
We are not disappointed! We bag a run of 40 large grey domed Benjamin lights which have been salvaged from a large factory in Walsall dating from the 1940s/1950s. Always a great seller for us and getter harder and harder to get larger runs these days so it's a result for sure! We also pick up an unusual grey Mek Elek industrial task lamp as well, we have never seen the colour scheme before, so again a result! 
Rare grey Mek Elek lamp
As always Birmingham has been good to us, we stop off for a Black Country pork and stuffing cob and then we leave in high spirits for Norfolk.....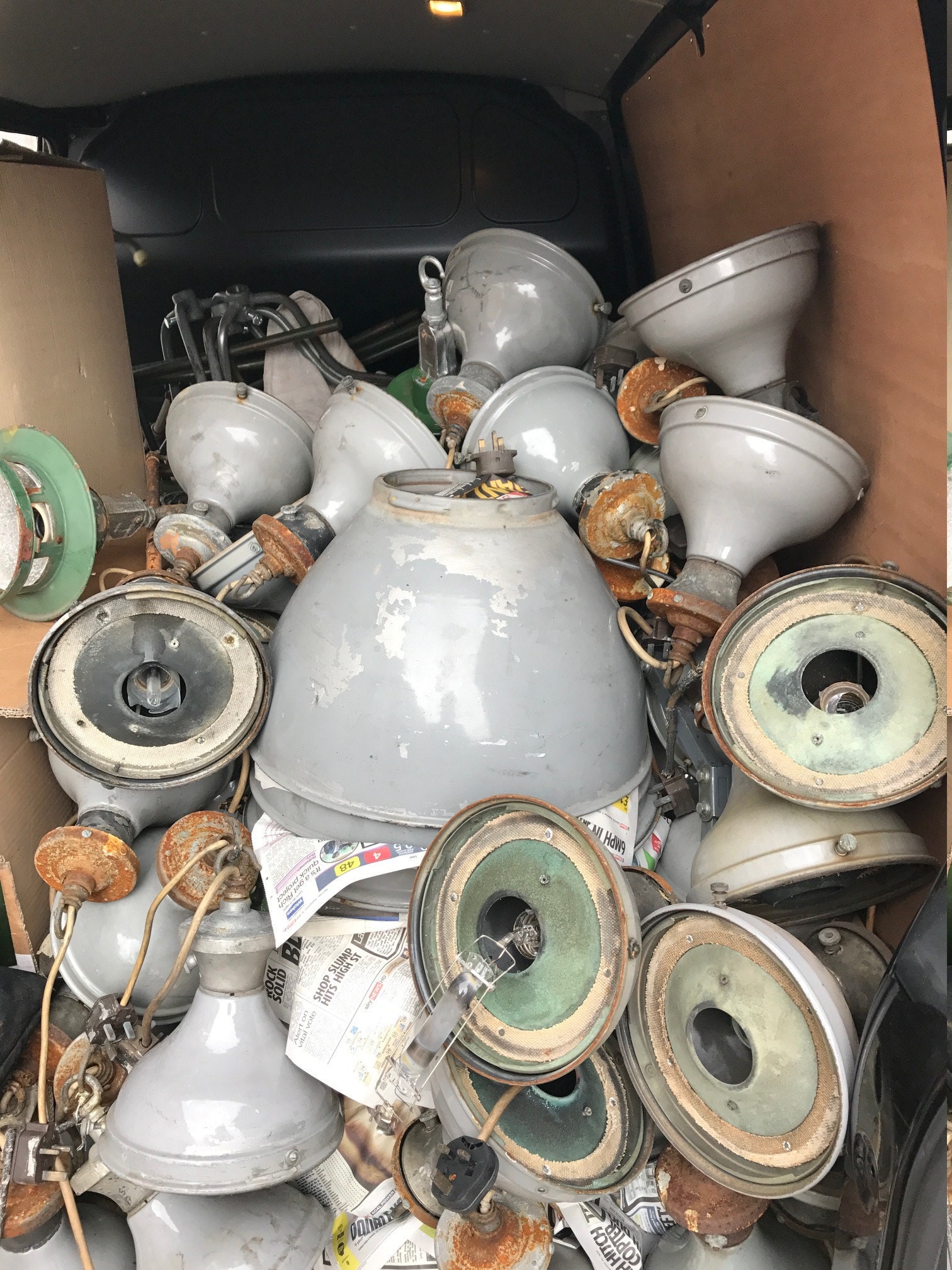 Loaded van
Norfolk It's a long and awkward drive over to the east of England and we are heading to just outside Kings Lynn to collect some more industrial lighting salvaged from substations across Norfolk. 
A lot of the power stations and substations across the UK are currently undergoing modernisation and as a result the electrical contractors tasked with updating them are taking out a lot of beautiful period industrial lighting. Unfortunately and heartbreakingly a high percentage is still simply just thrown away, however some contractors save stuff for us and we can salvage it and we're able to give it a new life. 
We collect a good haul including a good run of industrial bulkhead lights, Coolicon shades and the holy grail of Benjamin lighting! The large grey shades with the opaline glass diffusers and original foil badges, beautiful!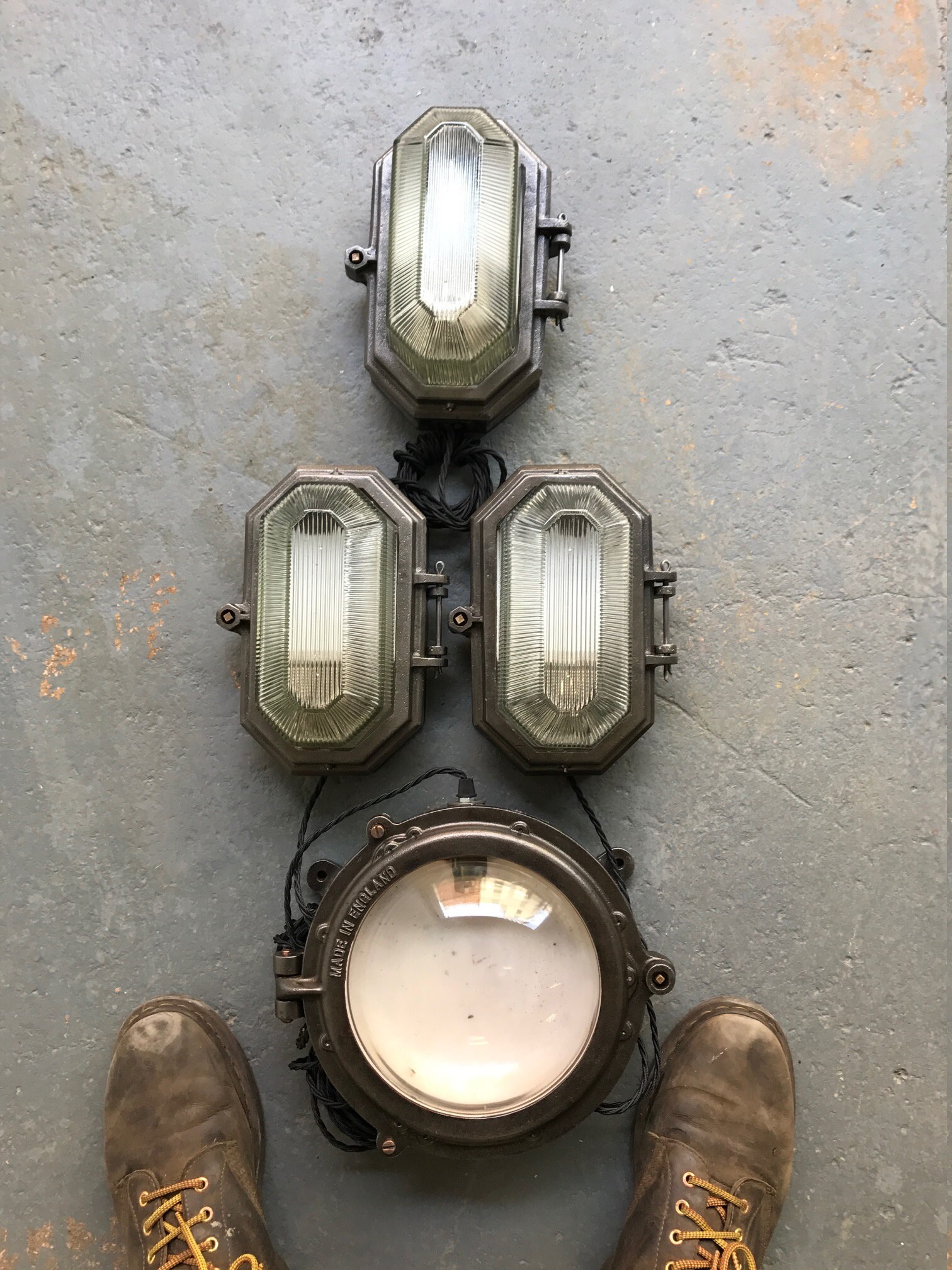 1930s Industrial bulkheads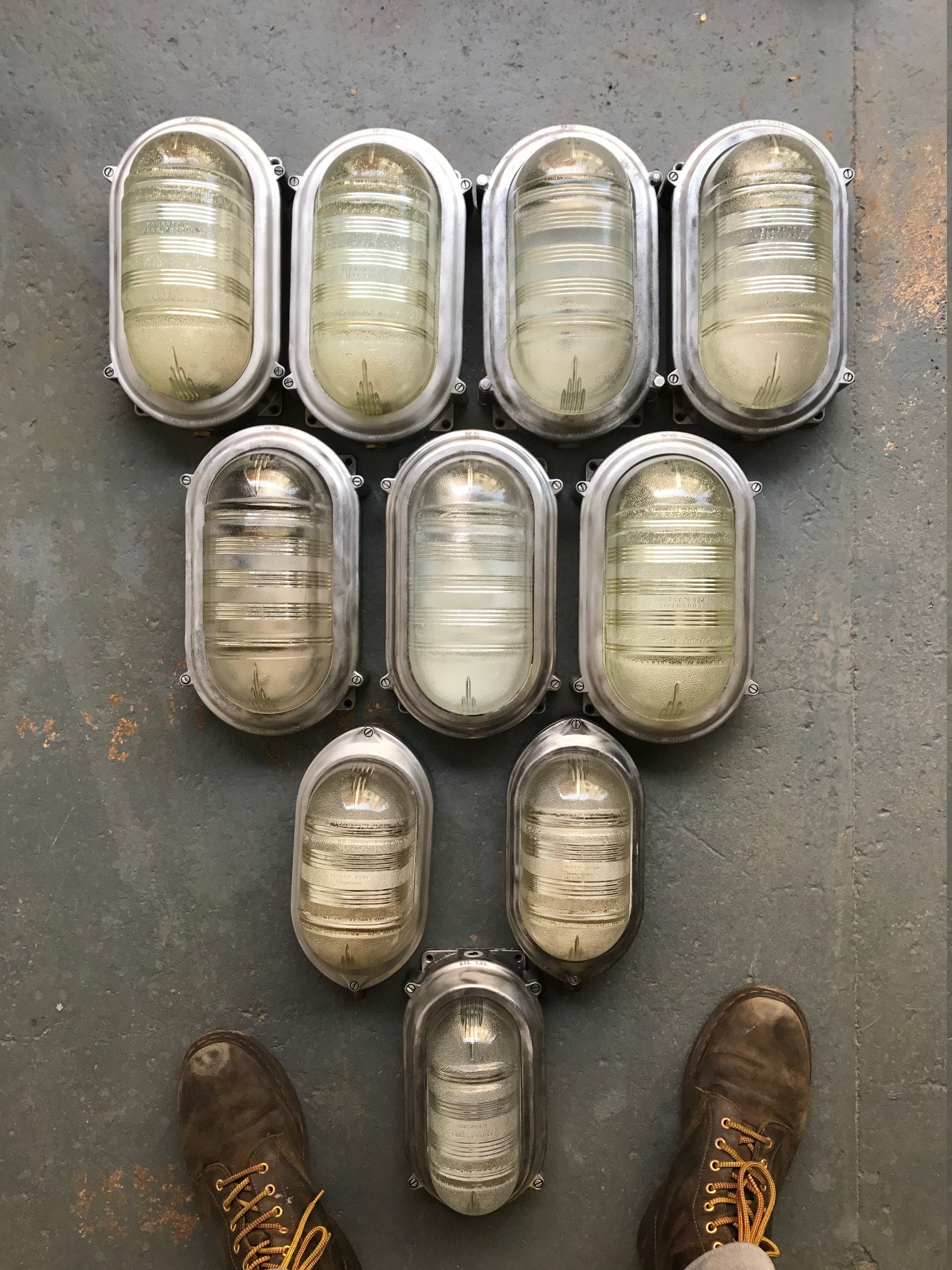 1950s Coughtrie bulkheads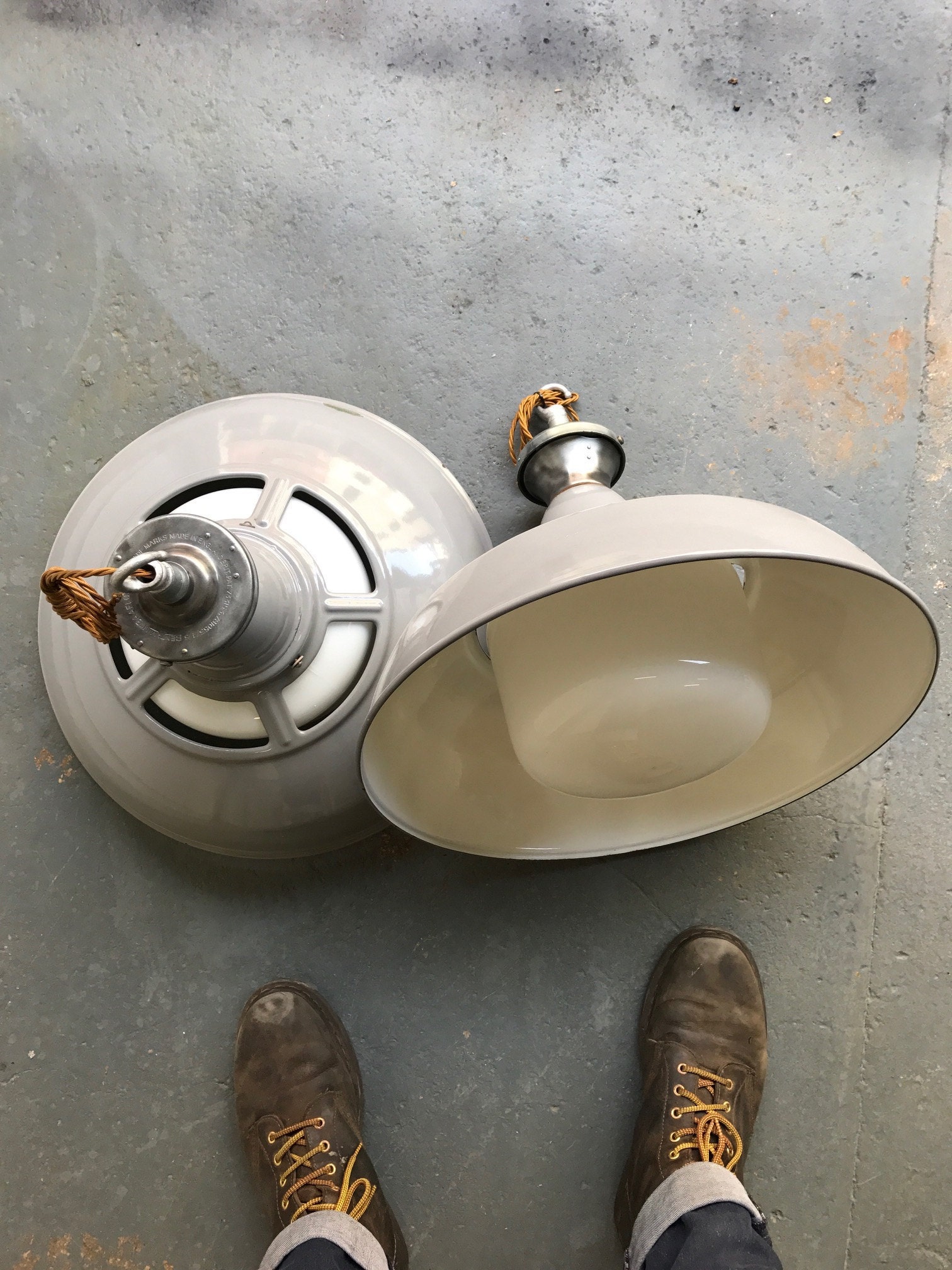 Rare grey Benjamin lights with opaline diffusers
So with a full van of good old home grown British stock we make the 6 hour journey back to base in Devon.
Until next time.....
Ottos x